4 Low-Cost Travel Tips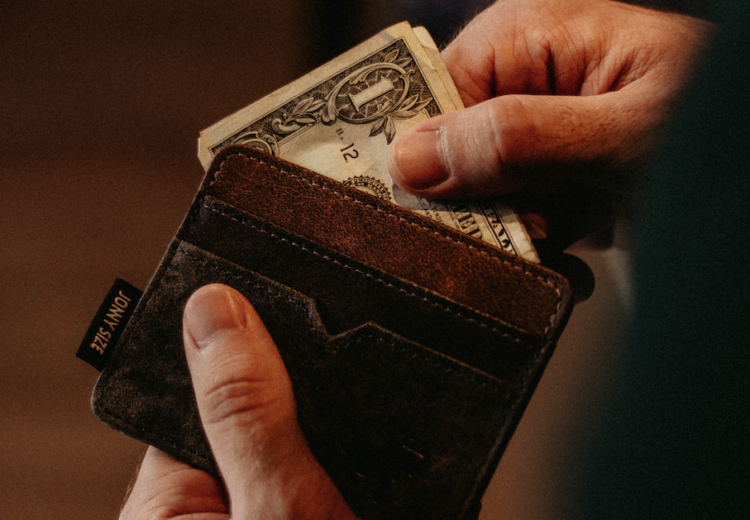 Gas prices yo-yo up and down, while airlines are applying surcharges to everything from baggage to peanuts. So what's a traveler to do?
We asked the experts – frequent fliers and travel experts from across the country – to share their top travel tips and insider secrets.
1. Make a Budget.
What's the maximum you can afford to spend and how do you figure that out?
Before you plan your summer vacation or search for cheaper solutions, know your limits.
Estimate what you're willing to spend on the basics – food, accommodation, transportation and entertainment.
List areas where you might cut costs or look for alternatives if necessary (e.g. rental cars, hotel expenses, activities)
2. Consider Transportation Options.
Flying
Book your flights now.
"Book right now for Thanksgiving, holidays, kids heading back to college in August," says Rudy Maxa, PBS's "Savvy Traveler" and the host of the series Rudy Maxa's World. "In the past, you would say maybe there's a deal but there's not gonna be any more deals. Airlines are bleeding right now, they have no choice…they're simply going to have to raise fares. Most people know where they're going to be Thanksgiving. Don't wait. There's no reason not to lock that in right now."
Be flexible with your dates and airports.
"Do more research, dig in deeper. You might find out you might save extra if you fly one day earlier or later," says Maxa. "Fly into secondary airports – fly into Providence instead of Boston, Oakland instead of San Francisco, Ft. Lauderdale instead of Miami, and take a bus or public transportation."
Plan ahead for those unexpected surcharges and extra fees.


Instead of raising fares, airlines are tagging on hidden costs. Here's a 

great article from

MSN Money

 on

how to avoid ridiculous airline fees

.

No taxis.
Instead of taking a taxi to and from the airport, take public transportation or schedule an airport shuttle. These are relatively cheaper than a taxi.
WHN TIP – Getting an Upgrade: "Don't ask for a free upgrade when checking in – the agent at the ticket counter has little control over this and instead you may be charged for the upgrade. However, if you ask nicely the attendant at the gate, they have the authority and may be able to bump you to business class, or even better, first class and they won't charge you," says Missi Firth, frequent flyer, New York, NY
Driving
Before you head on a long road trip, schedule a maintenance check.
While you might pay extra upfront, it's better to have your car worked on before you go and by a mechanic you know and trust. Otherwise, you might be paying extra for towing fees, roadside assistance or other unexpected costs along the way.
Try to get better gas mileage. 
Look for rewards and club programs.
Many gas and travel companies are doing what they can to lower the impact of high gas prices. Browse travel rewards programs such as those offered by your credit card company. "Get a AAA Triptik. They will tell you where the cheapest gas stations are on your route," says Maxa. This is a free service for everyone, not just AAA members.
WHN TIP – Think Big: "Rent an RV. While the gas prices might seem like a deterrent you can have the additional benefits of lower food costs because you can fix meals in the coach and lower lodging costs in campgrounds and resorts. The Recreation Vehicle Industry Assn. studies show that RVing for a family of four can be from 40-70% less than air travel," says Carol White, Recreation Vehicle Industry Association.
Other Transportation Options
Don't forget to research the costs of other transportation alternatives such as buses (Megabus and BoltBus are two discount bus lines), trains, ferries, cruises and rideshare programs.
"Well, I'm a big fan of East Coast travel on trains, especially if you're going downtown to downtown, you can't beat the time and convenience," Maxa says. "[Financially] it's not really worth it for long-distance but could be worth if the trip's experienced based. Just getting there, that's part of the adventure."
3. Research Accommodation Choices.
Look for vacation packages.
Online travel sites might offer discounted packages when booking hotel, car and airfare all at the same time.
Think seasonally.
Hotels in ski areas or hot winter vacation spots might have rooms available at a great discount during the summer months.
Rent a vacation home.
"With hotel rates expected to increase five to eight percent in the U.S. this year, travelers can save money by renting a vacation home. Vacation homes cost, on average, 50 percent less per square foot than hotels," says Denise Fraser, HomeAway.com
Trying bargaining.
"Locally and independently owned inns and B&Bs, for instance, they have the power to make a deal with guests, especially if your stay will be longer than a few days, or occurs at an off-peak time of year," says Michael Dolan, BnBFinder.com
Don't forget hostels!
Hostels aren't just for students – many hostels have private rooms and family rooms that you can rent at a low cost.
WHN TIP – Getting an Upgrade: "When asking for an upgrade, always do it in person when picking up the car or checking into the hotel. It is far easier to get a 'yes' from someone in person than it is over the phone. Smile a lot too, because people want to help happy, friendly people!" says Missi Firth, frequent flyer, New York, NY
4. Bargain-shop for Food, Entertainment and Activities
Make up the difference of high gas prices and skyrocketing airfare prices by cutting back in other areas:
Head to the local grocery stores.
Pick up fruit, granola bars and sandwiches instead of hitting the restaurants.
Save on rental cars and use local public transportation.
Many places offer visitor passes at a discount.
Look for free activities.


Visit your destination's travel and tourism bureau website to learn more about your destination. Tourism sites will often have a list of suggested events and attractions. Keep an eye out for "free" or "family discount" days at zoos, museums and tourist centers.
WHN TIP – Get Your "Info Pack" Early! Some tourism bureaus have an "info pack" they can mail to you. These can include info guides, maps, coupons and event calendars. Be sure to request yours early – it may take a few weeks to arrive.
Other Alternatives to Traveling
Don't have the cash at the moment? Stay home! You can have plenty of adventures in your hometown – here are a few ideas:
Visit local parks
Visit historical sites
Plan a family bike trip
Hire a babysitter or nanny and stay at a local hotel
Still don't have the cash? You could always get a head start and plan a trip during the holidays or next year's spring break!
---
Thank You …
A special thank you to the industry professionals, travelers, insurance agents, and people who gave us their time, insight and real-life advice.