11 Ways to Avoid Vehicle Title-Washing Scams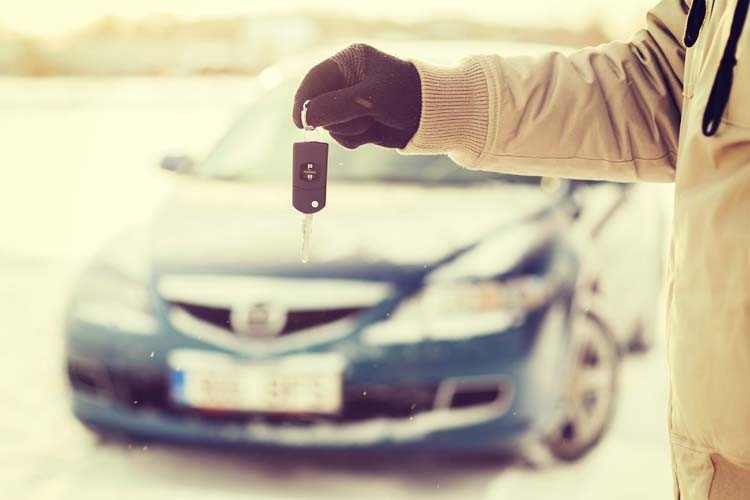 "Title washing" is a vehicle scheme that ran rampant after Hurricane Katrina and is still at large today. What does it mean? Scam artists re-register damaged cars in states with looser title laws.
Title washing conceals a vehicle's history of damage by moving the vehicle and title through several states: as each state issues a new title, this title may no longer reflect the fact that the vehicle has been salvaged — so the car's history is "washed" clean.
Two things are happening right now to protect you:
Congress is currently debating a bill called the Passenger Vehicle Loss Disclosure Act that would require insurance companies to report every vehicle that they declare a total loss.

This bill would cover vehicles severely damaged by bad weather, theft, or crashes, and would protect consumers from scam artists selling damaged cars.
Vehicle Identification Numbers (VIN) would go into a database for buyers, who could check VINs for the vehicle history.

The Bureau of Justice Assistance (BJA) and the FBI's Major Theft Unit are currently working together to create this database, which would be called the National Motor Vehicle Title Information System (NMVTIS).

NMVTIS would provide states with the ability to verify the titling, theft, and damage history of a motor vehicle before a new title is issued.
NMVTIS and the Passenger Vehicle Loss Disclosure Act would also require insurance companies to reveal the reason for a vehicle's total loss, the date, the odometer reading on that date, and whether or not the airbag deployed.
In the meantime, FraudGuide has tips to help you avoid title-washing scams and the purchase of a flood-damaged vehicle:
Select a reputable car dealer.
Before you buy, inspect your vehicle for water stains, mildew, sand, or silt under the carpets, floor mats, and behind the dashboard.
Check for recently shampooed carpet.
Inspect the interior upholstery and door panels for fading.
Check for rust on screws in the console or areas where water normally doesn't reach.
Check door speakers, as they will often be damaged due to flooding.
Check inside the seatbelt retractors by pulling the seatbelt all the way out and inspecting for moisture, mildew, or grime.
Check for mud or grit in the spare tire compartment and other crevices.
Have a certified mechanic inspect the vehicle prior to purchasing it.
Run a vehicle history report before purchasing a vehicle—this tracks a car's history even if it has moved to another state.
If possible, get a title guarantee from the seller or dealer in writing.