Wildfire Resources and Organizations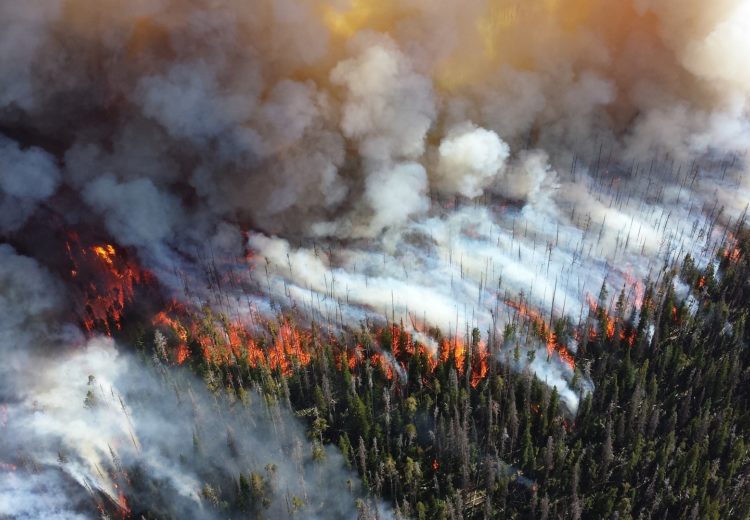 If you live in an area that is prone to wildfires, our list of agencies, organizations and websites will provide useful information to help you get through the aftermath of a wildfire event as well as offer advice and information to help prevent their occurrence.
American Red Cross – Wildfire Safety
This section has information on how to keep your family and home safe during a wildfire. Go here for Red Cross assistance and here to find open shelters. Red Cross volunteers and staff work to deliver vital services and training, providing relief and support to those in crisis and helping the community to be prepared to respond in emergencies.
California Wildfires Statewide Recovery Resources
This site includes information about local assistance, services, housing and other information as well as national and state organization contacts for assistance.
CDC — Protect Yourself from Wildfire Smoke
This section has information on how to decrease your risk from wildfire smoke and prevent wildfires from starting, as well as links to other wild-fire-related resources. The CDC works 24/7 to protect America from health, safety and security threats, both foreign and in the U.S. Whether diseases start at home or abroad, are chronic or acute, curable or preventable, human error or deliberate attack, CDC fights disease and supports communities and citizens to do the same.
Federal Emergency Management Agency (FEMA)
If you are in a disaster declared wildfire area, you may be eligible for FEMA assistance. FEMA prepares the nation for hazards and manages federal response and recovery efforts following any national incident. FEMA also initiates proactive mitigation activities, trains first responders, and manages the National Flood Insurance Program and the U.S. Fire Administration.
Institute of Inspection, Cleaning and Restoration Certification
Click on Need A Professional Cleaning Or Restoration Expert? to find an IICRC-certified professional. The IICRC is the Institute of Inspection Cleaning and Restoration Certification, a non-profit organization for the cleaning and restoration industry.
Click on the Programs tab for homeowner tips and other information. The Learning Center has a wide array of educational materials and links to other useful resources to help you learn how to reduce the wildfire threat to your family, home and community. Living With Fire is a collaborative effort involving many organizations and is managed by University of Nevada Cooperative Extension. Living With Fire also works in a complementary and collaborative fashion with the national "Ready, Set Go!" program.
National Association of State Fire Marshals
Click on NASFM News for tips on fire and other safety-related information. The site includes links to each State Fire Marshal's Office webpage and links to fire organizations. The National Association of State Fire Marshals comprises the most senior fire officials in the United States.
National Weather Service– Wildfire Weather Safety
NOAA's National Weather Service works in conjunction with federal and state wildland managers to protect lives and property in and around America's wildlands. This site will help you prepare, be aware and act early if a wildfire comes your way. The site also has a fire weather map, an air quality map, and InciWeb to locate wildland fire and other natural resource incidents. Click here to get the latest weather for your area. The National Weather Service (NWS) provides weather, hydrologic, and climate forecasts and warnings for the United States, its territories, adjacent waters and ocean areas.
PBS — Environmental Resource Map
The site has a state-by-state listing of environmental agencies and health departments. Use these state websites to find the names of your local officials and other important information about emergency procedures.
This page explains what actions to take if you receive a fire weather watch alert from the National Weather Service for your local area and what to do before, during, and after a wildfire. The Kids-Wildfires section has wildfire information geared to children. Launched in February 2003, Ready.gov is a national public service campaign designed to educate and empower the American people to prepare for, respond to and mitigate emergencies, including natural and man-made disasters. The goal of the campaign is to promote preparedness through public involvement.
The Ready, Set, Go! Program seeks to develop and improve the dialogue between fire departments and the residents they serve, explains what fire resources are available during an event and the role that individuals can play in preparedness and early evacuation – if called for by their local officials – to increase the safety of residents and responding firefighters to a wildland fire. The RSG! Program works in complementary and collaborative fashion with Firewise and other existing wildland fire public education efforts. The Ready, Set, Go! (RSG) Program is managed by the International Association of Fire Chiefs (IAFC).
Restoration Industry Association
Click on Certification>Find A Certified Professional to find a professional in your state. The Association of Specialists in Cleaning and Restoration (ASCR) is the oldest and largest trade association for the cleaning and restoration industry.
Click on Locations to find a Salvation Army chapter nearest you. The Salvation Army exists to meet human need where, when, and how it can. Its disaster relief services focuses on seven core services: training, food service, emotional and spiritual care, emergency communications, disaster social services, donations management and recovery.
Smokey the Bears – About Wildfires
This section has information about the benefits of wildfires, wildfire science and wildfire fighting tips. Smokey for Kids: Preventing Wildfires has information for children on wildfires. Created in 1944, the Smokey Bear Wildfire Prevention campaign is the longest-running public service advertising campaign in U.S. history, educating generations of Americans about their role in preventing wildfires. As one of the world's most recognizable characters, Smokey's image is protected by U.S. federal law and is administered by the USDA Forest Service, the National Association of State Foresters and the Ad Council.