When a Hurricane Watch or Warning Is Issued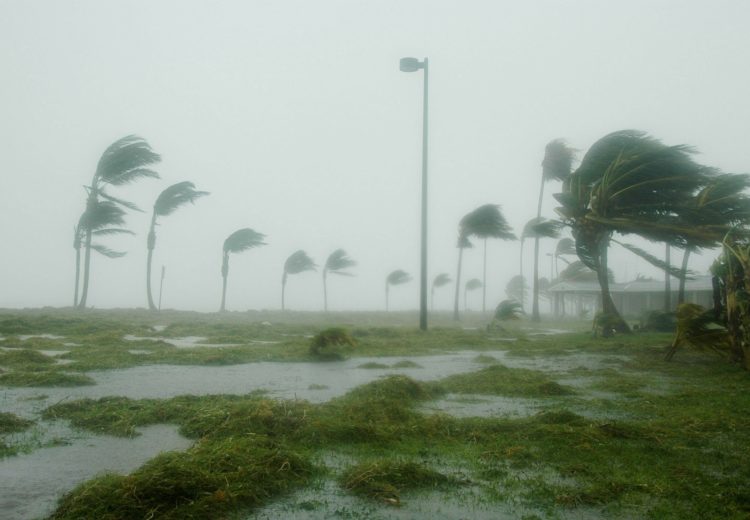 Hurricane season officially starts June 1. Here's what to know and do when a hurricane watch or warning is issued.
WHN TIP – Get the FEMA App: Download the free FEMA Alert App to get severe weather alerts, maps of disaster resources and other helpful information in case of natural disasters. Information is in English and Spanish and available for Apple, Android, and Blackberry mobile devices.
First Steps
Be safe, be smart.
Stay alert and watch for changing weather conditions. Monitor your local radio or TV stations for the latest news or evacuation information.
Visit the National Weather Service for current watches, warnings, statements and advisories. (Read our article Hurricane Watches and Warnings and Flood Watches and Warnings to learn about hurricane advisories.)
If advised to evacuate, do so immediately.
WHN TIP – Get the App: Download the free Red Cross Hurricane app to monitor hurricane conditions in your local area, throughout the storm track, and let others know you are safe even if the power is out.
Gather everyone in the house and review hurricane readiness procedures and your home and city evacuation plan, so everyone remembers what to do when a hurricane is approaching. Ready.gov has tips on its Evacuation page. Map safe road routes inland to higher ground. You may need to drive 20 to 50+ miles inland to locate a safe place.
WHN TIP – Tips for Special Needs: Visit Together Against the Weather's Family and Parents section for videos and materials covering preparing for hurricanes when caring for someone with special needs.
Check your Home Disaster Preparedness Kit and stock up and/or replace missing items. The pdf lists all items (food, water, emergency supplies, tools, clothing, sanitation items) you may need during and after a hurricane. (Read 9 Tips for a Home Disaster Preparedness Kit for more advice.)
Remember to get extra cash ($100-$150). ATMs do not work when power lines are down.
Store valuables and personal papers in a waterproof container.
Fill your car's gas tank plus an extra gas can in case you need to evacuate.
Prepare the House
Protect windows with shutters, paneling, and other materials.
Close all interior doors. Secure and brace exterior doors.
Fill your bathtub and large plastic containers with water to use later for drinking, cleaning and other sanitary purposes.
Turn off the gas and water in your home.
Leave your refrigerator operating and turned to maximum cold and open only when necessary. Unplug the refrigerator and other major appliances if electric power is disrupted to avoid a power surge when the electricity comes back on.
Lower any poles, antennae, etc. that are outside. Watch out for power lines.
Bring in lawn furniture, toys, and garden tools. Tie down objects that must remain outside.
Do not use the telephone any more than necessary. Dial 911 ONLY in emergencies.
If You Need to Evacuate
If you are advised to evacuate, leave your home as soon as possible. Avoid flooded roads and watch for washed-out bridges.
Remember to bring enough clothing and supplies as if you are camping in the woods with no electricity for at least a week (you can always bring things home).
Be sure to bring your Car Emergency Kit and  Home Disaster Preparedness Kit along with your identification, credit cards, cash (enough for two-three days, then you should have access to an ATM), extra set of home and car keys. Place the important documents and valuables in the waterproof container
WHN TIP – The Three Ps: It's important to bring something that comforts both you (a good pillow) and your children (stuffed animal, blankey) when you leave your home. And, remember to bring the three P's when you leave: pets, pills and pillows.
WHN TIP – No Pets: Allowed: Public shelters do not take pets. If your pet cannot evacuate with you, it should be brought to a specialized animal control shelter, if you can. Read Pets and Disaster Preparedness and Farm Animals and Natural Disasters for more tips.
If you are evacuating, be sure to leave a contact phone number and address and post it in an easy-to-see area. Make sure to tell others – friends, family and neighbors – of your evacuation destination.
If You Are Away From Home
Be safe, be smart
If you are in a school, hospital, factory, or shopping mall, go to interior rooms or halls on the lowest floor. Avoid glass-enclosed spaces and open areas such as warehouses and auditoriums.
If you are in a high-rise building, find the nearest interior room or hallway, follow the building's safety instructions. Stay away from exterior walls and windows. Do not use an elevator.
If you are in a mobile home, go to your nearest designated shelter. Don't know where it is? Try asking a neighbor. (Read Mobile Homes: 12 Disaster Preparedness Tips for more advice.)
If You Are Driving
Be safe, be smart
Stick to recommended evacuation routes. Do not take shortcuts; they may be blocked.
If you are caught in your car as the eye of the hurricane is approaching, run to the nearest substantial structure. Do not attempt to flee from a hurricane by car.
Avoid driving through a flooded area. If you come upon a flooded road, turn around and go another way. Cars can be swept away or may break down in moving water.
If waters are rising rapidly around you, get out of the car safely immediately and climb to higher ground, if you can.
During The Hurricane
Be safe, be smart
Go to an interior first-floor (not a basement) room, such as a bathroom, closet or a hallway, and stay away from windows, skylights and glass doors, even if they are covered. Have as many walls between you and the outside winds as possible.
Stay above ground: going below ground, such as to a basement or storm cellar, increases your risk if there's a flood.
Crouch down and protect your head by covering it with your hands. Cover yourself with some sort of thick padding (blankets, mattress, cushions, etc.), to protect against falling debris.
The calm "eye" is deceptive. The worst part of the storm will happen once the eye passes over and the winds blow from the opposite direction.
Watch out for flooding. Hurricanes and tropical storms often drop large amounts of rainfall and cause severe flooding, even when they are weakening. "Weak" tropical storms are just as capable of producing heavy rainfall and flooding as major hurricanes.
If you are caught in your home by suddenly rising waters and cannot evacuate:

Move to an upper floor if possible or to the roof if necessary.
Take the kit that has your papers, clothing and valuables with you.
Take additional warm clothing, water, a flashlight and portable, battery-powered or crank radio.
Wait for help. Don't try to swim to safety. After the hurricane, rescue teams will be on the lookout.

Be alert for tornadoes. Tornadoes can happen during and after a hurricane.
WHN TIP – All Clear: Remain indoors until the "all clear" notice is given by sirens, emergency management, or local law enforcement. Be aware that a curfew may be imposed immediately following a major hurricane.
For more tips, read FEMA's Do you know your zone? article.
---
Thank You …
A special thank you to the first responders, emergency workers, government officials, lawyers, insurance agents and people who gave us their time, insight and real-life advice.