When a Flood Watch or Warning Is Issued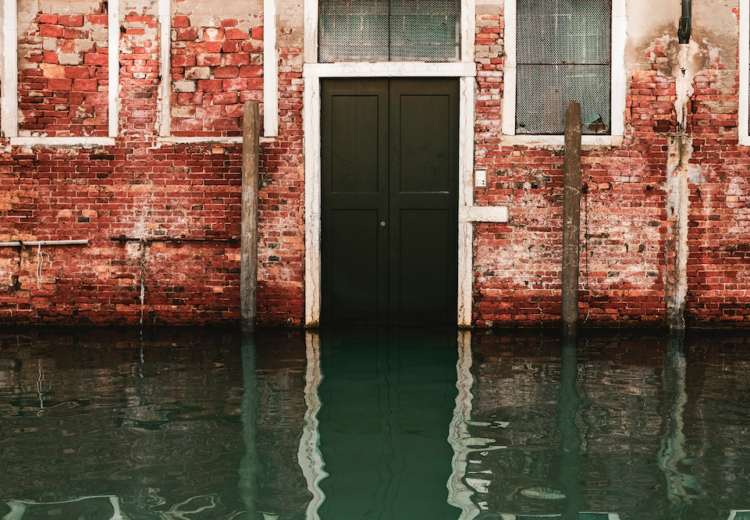 WHN TIP – Get the FEMA App: Download the free FEMA Alert App to get severe weather alerts, maps of disaster resources and other helpful information in case of natural disasters. Information is in English and Spanish and available for Apple, Android, and Blackberry mobile devices.
Be safe, be smart.
Stay alert. Monitor your National Oceanic and Atmospheric Administration (NOAA) weather radio or local radio or TV stations for the latest news or evacuation information, and the status of flood watches and warnings.
Download the free Red Cross Flood app, along with the Emergency app so you can monitor more than 35 different severe weather and emergency alerts.
Gather everyone in the house and review flood readiness procedures and your home and city evacuation plans so everyone remembers what to do when flood waters rise.
Prepare the house:

Move clothing, valuables and, if possible, furniture to the highest level in your home.
Shut and latch all doors and windows.
Bring in outdoor objects such as lawn furniture, toys, and garden tools and anchor objects that cannot be brought inside.

If you have them, place sandbags around your property where needed.
Keep your car's gas tank full if you might need to evacuate.
Map safe routes inland to higher ground. You may need to drive 20 to 50 miles inland to locate a safe place.
If You Are Advised to Evacuate
WHN TIP – Evacuate! Need to go? Ready.gov has tips on its Evacuation page.
Leave your home as soon as possible. Avoid flooded roads and watch for washed-out bridges.
Remember to bring enough clothing and supplies as if you are camping in the woods with no electricity for at least a week (you can always bring things home).
WHN TIP – The Three P's: It's important to bring something that comforts both you (a good pillow) and your children (a favorite stuffed animal or blankey) when you leave your home. And, remember to bring the three P's when you leave: pets, pills and pillows.
WHN TIP – No Pets Allowed: Unfortunately, public shelters do not take pets. If your pet cannot evacuate with you, it should be brought to a specialized animal control shelter. Read more tips on pets and disaster preparedness.

During The Flood
If you are caught in your home by suddenly rising waters and cannot evacuate:

Be safe, be smart.
Open the windows in case you need to get out.
Grab your emergency kits and important documents.
Move to an upper floor or roof if possible or necessary.
Then wait for help if you can. The currents are much stronger than they look and there are things floating under the water that you can't see that could hurt you. Also, the water could be contaminated.

If you are in your car:

Be safe, be smart.
Avoid driving through a flooded area. If you come upon a flooded road, turn around and go another way.
Any size car or SUV can be washed away with less than 18 inches of water.
If you are caught on a flooded road and waters are rising rapidly around you, if you can safely get out of the car, do so immediately and climb to higher ground.
If your car stalls, abandon it immediately and get to a sturdy building or higher ground.

If you are outside:

Be safe, be smart.
Get to higher ground immediately.
Avoid walking through floodwaters. As little as six inches of moving water can knock you off your feet, according to Ready.gov.
Try not to swim through fast-flowing water — you may get swept away or be struck by an object in the water

When the flood is over:

Be safe, be smart.
Some floods have more than one crest or peak. Even though the water looks like it's going down, it may rise again and trap you. Listen to your radio or the NOAA weather station radio for updates.