Voluntourism: Travel That Makes a Difference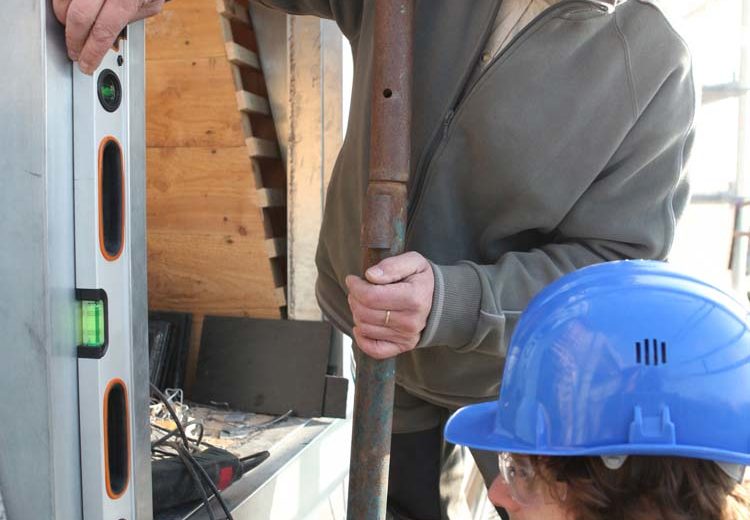 Voluntourism is the buzz word for volunteer tourism, a great way to experience volunteering on a whole new level!
The term "voluntourism," according to VolunTourism.org, was first used in 1998 by the Nevada Board of Tourism to recognize certain individuals that "volunteered" to support "tourism." Twenty years later, voluntourism is indeed catching on: according to an MSNBC.com and Conde Nast Traveler survey, more than half of the respondents expressed an interest in taking a voluntourism vacation.
Why is voluntourism so popular?
Voluntourism is just one chance to do more, to see the world, and get involved. Interested in international travel? You could spend two weeks helping schoolchildren in Ghana or building a community center in China.
What about here in the US? Not to worry – there are plenty of domestic programs to choose from.
"Volunteering opportunities runs the gamut of skills," says Randy Punley, director of United Way's Alternative Spring Break programs in Baton Rouge, LA. "For instance, if you're an accountant you can train people to do tax prep, or on your lunch break, you could serve food at a homeless shelter."
WHN Expert TIP – Choose Both: "If you're just starting out, consider choosing a trip that has both service and tourism activities," says David Clemmons, the founder of VolunTourism.org, a volunteer tourism information and educational website.
For example, the Alternative Spring Break program, organized by the United Way with help from CheapTickets.com and MTV, provides a voluntourism getaway for thousands of college-aged individuals.
"It's just a great way to give back," says Brian Sawyer, leader of the Biloxi, MS, Alternative Spring Break program, where students spend weeks rebuilding and repairing homes damaged during Hurricanes Katrina as well as conducting an assessment needs intake and assisting United Way case managers. "If that was me, I'd want someone to do the same thing. People can be inspired and inspire people who are in the community. It really helps make a community stable and then they can also give back."
Bike & Build is another voluntourism opportunity for college-aged individuals. The organization raises funds and coordinates cross-country bicycle trips where riders assist and participate in affordable housing opportunities. In order to participate in Bike & Build, each rider agrees to raise a minimum of $4,000 in donations to go towards the building projects, their bike gear and the costs associated with the two-month long bike ride.
"Everyone says [Bike and Build] is an absolutely amazing experience, especially when they're looking back on the trip," says Brendan Newman, Bike and Build Program Director. "Everyone pretty much winds up falling in love with the organizatio., I'm lucky enough that I got to work here!"
Although college-aged and spring break opportunities are highlighted here, there are many opportunities out there: you can bring your family, go for business or have a voluntourism-oriented honeymoon!! You can select programs based on your age, budget, time commitment, time of year, preferred destination(s) (think cold or warmer climates), and volunteer interests.
Here are 10 easy questions (thanks to VolunTourism.org for this list!) to get you thinking about your dream vacation and volunteering experience:
Question #1: What is my personal minimum requirement for accommodations?
For example: Do you need running water? Your own bed? Room?
Question #2: How much money can I truly spend to pay for a VolunTourism trip?
Think about what you can afford without being anxious about expenses during the entire trip.
Question #3: How much time/percentage of my trip do I want to dedicate to volunteering and how much to travel & tourism?
Question #4: How sensitive am I to deprivation, poverty, starvation, health issues, etc.?
For example, can you mentally and emotionally process being with children who have no arms or legs, or cleft palates, or bloated stomachs from malnutrition?
WHN Expert TIP – How Fit Are You…Really? "Remember your physical ability level. If you sit behind a desk all day, transitioning from that to building houses for hours on end will be difficult. Consider your health when planning your trip," saysDavid Clemmons, VolunTourism.org
Question #5: What tolerance do I have for extremes in climate?
For example, is desert heat an issue? Arctic cold? Rainforest humidity?
Question #6: What food preferences and aversions do I have?
Can you eat anything? Vegetarian only? Food allergies?
Question #7: How good are my people skills in relation to travel?
For example, do you feel comfortable speaking with anyone, anywhere, regardless of who it may be? Only people you know? Do you like to travel alone?
Question #8: What travel experience do I have – domestic? International? None?
Question #9: What volunteer experience do I have?
Helping your brother or sister with his/her homework does not count!
Question #10: What voluntary service would I like to perform?
You may not have a preference, but by asking this question, you will know if you do.
If you'd like more information on planning your next VolunTourism trip, visit VolunTourism.org for more facts sheets and tips.
WHN TIP – What to Bring: Already decided on a program, but not sure what to pack? Check with your VolunTourism program coordinator or website for a checklist. Also, read our Tips for Traveling for ideas.
---
For More Information
Voluntourism programs: Voluntourism.org has a featured list of 10+ leisure voluntourism trips and planning websites that include a variety of destinations and volunteer opportunities.