Top Tips to Avoid Car Theft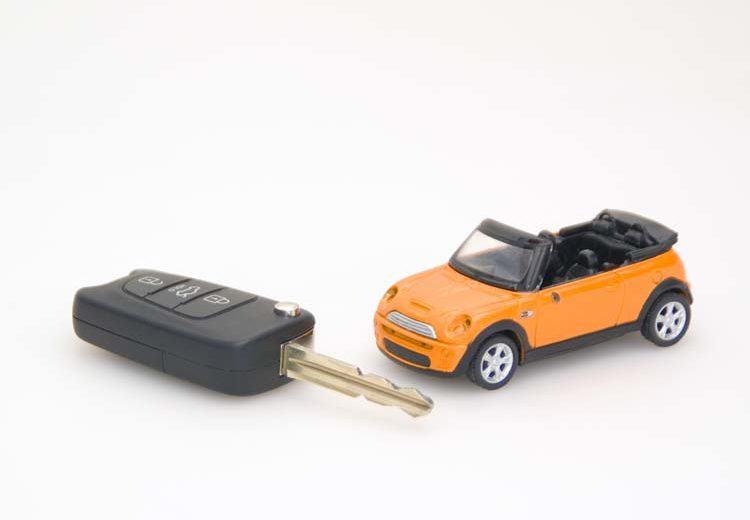 WHN TIP – Advice from Experts: Watch the video below to learn what can make your vehicle a "hard target" that thieves avoid.
1.
Know Your Car
Know your license plate number.

Know your Vehicle Identification Number.

Also called "VIN" – it's usually found on the dashboard near the steering wheel and also on the engine. (Can't find it? Ask a friend, family member or trusted mechanic to help you.)
WHN TIP – VIN Number: Keep your VIN in your phone or a safe location – either at home, at your office or with a trusted friend.
Know the year, make, model and color of your car.

Have insurance? Keep a copy of your insurance information in a safe, protected place- your wallet or purse as well as at your office and at home.

If your vehicle is equipped with unique aftermarket items, i.e. custom tires/wheels or a stereo, keep these receipts and serial numbers handy. This enables you to quickly relay valuable information to law enforcement if your vehicle is stolen.

Consider taking photos of these items.

Keep all of this information in one place (phone, cloud, old-fashioned manilla folder)

Prepare a Master Information Box which contains copies of documents and records, photos and contact information.
2. Be Proactive
Be smart, be safe.
WHN TIP – Advice from Experts: Don't be an easy target! Sounds simple, but thieves look for the easy target. See the video below to learn about the crime through the eyes of a thief.
Don't leave your keys in the car EVER. Always take them with you.
Close car windows.
Lock car doors.
Don't hide car keys on your car; thieves know where most people hide keys on cars.
Don't leave valuable or interesting items clearly visible in the car.

This includes mobile devices, recent purchases, wallets/purses, cash. (Want to see the full list? Download our Car Inventory Checklist.)

Close the roof on a convertible.
Warning devices:

Be sure the anti-theft stickers/decals are clearly visible on a car window.
If the car doesn't come equipped with an anti-theft alarm, consider installing one. Ask a dealership what works best with your car.
Consider using a steering wheel lock or brake pedal lock — they'll slow the thief down or act as a deterrent.

Parking

Have a garage? Park the car in it; remove valuable items, lock the car. Then lock the garage and entry doors.

Don't leave your car keys in the garage.

Street parking? Park in a well-lit area and turn your wheels toward the curb. Remove valuable items, lock the car.
Lot parking? Find a lot with an attendant. Remove valuable items, lock the car, leaving only the ignition key with the attendant.
Lot parking with no attendant? Park near stairs, an elevator or a well-lit spot – any high traffic area. Remove valuable items, lock the car.
Valet? Leave only the ignition key with the attendant. Remove valuable items.

Your car should look empty inside. ALWAYS remove the following:

Mobile devices – phone, iPad
Mobile chargers
Occasional/seasonal items: workout gear, coat, sweater, recent shopping purchases
Personal documents with home/family addresses, account numbers like mail, school addresses, bank receipts or credit cards
Purse/wallet
Work items (i.e. laptop, backpack, briefcase)
WHN EXPERT TIP – If there is nothing to see, there's nothing to take.

If you MUST keep something in the car, keep track of what it is. For instance:

Baby seat
Pet items
Racks for bike/skis/surfboard
WHN TIP – Rider for Those "Must" Items: Check with your insurance company if you travel with a phone, tablet, laptop or other mobile device, camera or other highly-prized items. You may want to take out a 'floater' or 'rider' policy to cover these items.
WHN TIP – Itemize Those "Must" Items: If you have expensive items in your car – a stereo – take pictures  and note their serial numbers. If they are stolen, images/numbers make it easier to prove ownership.
Don't leave your car running with valuables in it while you run into a store to pick something up, no matter how quick the errand or how cold the day.
Don't store valuables in the trunk.
Need more? Contact your local police department (call the non-emergency number: you can usually find this on their website) and ask about car break-ins in your area, how often it happens and what you can do to protect yourself.
For more advice, listen to our Car Break-In Prevention Tips podcast:
---
Thank You …
A special thank you to the industry professionals, lawyers, insurance agents, first responders and people who gave us their time, insight and real-life advice.