Tips for Conducting Child-Care Research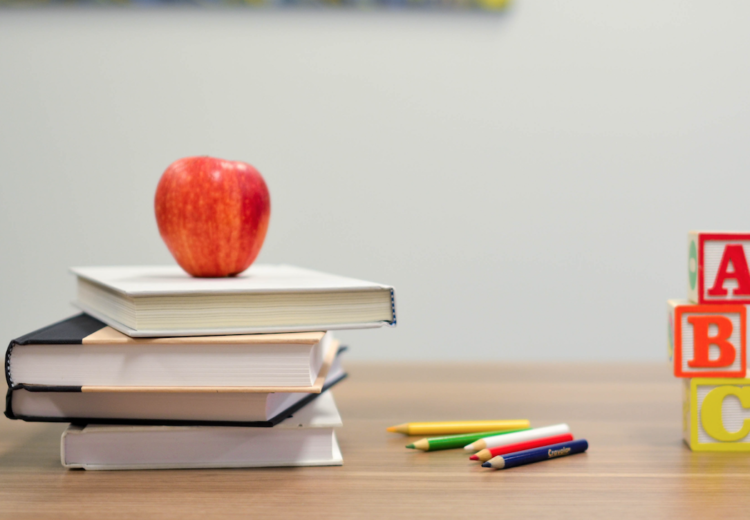 List Your Requirements
Start a folder or notebook to keep records of your child-care research.
Think about your child-care needs and write down your preferences:

What type of care would you like for your child?
Does your child have special needs?
Do you need full-time or part-time care?
What hours/days will your child need care?
Does your child need transportation to/from care?
Consider your budget. What can you afford to spend on child care?
Can you wait on a waiting list or do you need to find child care immediately?
Prepare Your Paperwork
Get your child's immunizations up-to-date. Some child-care providers won't start care until immunizations are current and forms have been filled out. If you conscientiously object to immunization, contact your state health department to find out if your state allows exemptions, and prepare the necessary documents.
Not sure what shots your child might need? Check with the doctor. The CDC also has a Child and Adolescent Schedule here.
Not sure what the laws are for your state? Check the CDC's School Vaccination Requirements and Exemptions page.
Research Your Options
Drive through your neighborhood to find nearby child care.
Use resource and referral (you may see this written as "R&R") agencies such as Child Care Aware to get information about child-care centers and homes in your area. These agencies can also help you learn more about how to choose good child care.
Ask friends and neighbors with children about their child-care services they use or have used.
If you're moving to a new area or home, ask your current provider for recommendations in that area. Also, consider contacting your child's elementary school or local visitor's bureaus for advice on child care in the area.
WHN TIP – Be Clear: If you are thinking about care with a relative, friend, or babysitter, consider what you (and your partner) expect from the arrangement. Be very clear from the beginning.
Ask the Right Questions
Call the child-care centers or homes you are considering. Here's a list of questions to ask – feel free to add/omit your own:
Do you have spaces available? Is there a waiting list?
On what days/hours is the center open?
On what days, dates and/or holidays is the center closed?
How long have you been at this location?
How much does care cost? Is financial assistance available?
Do you provide transportation?
Do you provide meals (breakfast, lunch, dinner, snacks)? Are these included in tuition or is it separate?
Do you charge for days the child does not attend?
Are there "late" charges (i.e. late to pick up/drop off the child from care) or other additional fees?
Do you have drop-in emergency hours? Can I pre-register my child in case I decide to use drop-in hours?
WHN TIP – Have a Back-up Plan: It's always a good idea to have a back-up center. That way, if your regular provider is closed or unavailable, or you have to go to work, you have another option.
WHN TIP – Ask Around: Ask friends, family, neighbors, babysitters, nannies, etc. if they could be a back-up plan for child care. Keep a list of their addresses/phone numbers in case you need them in a hurry.
Visit Your Top Choices
Once you have narrowed your choices, visit each center you are considering and ask plenty of questions (take notes!):
Do they have their state license, accreditation, or other certification?
Can you see a copy of their license or other certification?
WHN TIP – Local Referral Agencies: Ask the local child-care resource and referral program or licensing office what regulations should child-care providers meet in your area and a listing of any complaints about the child-care provider you are considering.
Are you NAEYC (National Association for the Education of Young Children) accredited? (The NAEYC has national standards for child-care centers.) Are you accredited through any other organizations?
Are you insured? Do you carry liability insurance? Do you carry worker's comp or offer health insurance for staff?
WHN TIP – Liability Insurance: Not all states require child-care providers to have liability insurance. Ask about the provider's range of insurance coverage and ask to see proof of insurance. You can also contact your state's child-care insurance licensing agency or visit the  National Database of Child Care Licensing Regulations to find out about your state's child-care provider insurance laws.
How many children are in the care?
What are the sizes of the classes?
What is the child-to-caregiver ratio?
What age groups do they serve?
Questions To Ask The Caregiver
What is the center's educational philosophy?
How does that philosophy translate into the way you care for the children?
What are the rules of the center?
How are children disciplined?
What are the safety practices?
What would you do in case of an emergency?
What is the policy for handling injuries to children?
What are the types of training you (and other staff/substitutes) have had?
Do you have ongoing training?
Are you and all staff members trained in CPR and first aid?
What do you do if a child is sick? What if the child becomes sick while at the center and you cannot reach the parents?
Do you require all children and staff to be immunized?
Can you accommodate my child's specific needs (allergies, asthma, diet, etc.)?
What is the name and contact info of your substitute or back-up caregiver?
May I see a contact list of parents (current and former) who have used your care?
Will I have to sign a contract for care? What is included?
What are your payment policies?
Interaction Between The Children And The Caregivers
Observe the caregivers; do they:
Talk and listen a lot to children?
Do caregivers try to build on language?
Are open-ended questions posed to stretch thinking and reasoning?
Show interest in what children are saying and doing?
Let children explore on their own, but give them help and encouragement when they need it?
Play a lot with children on their level (for young children, usually down on the floor)?
Respond quickly to children's cries, words, and behaviors?
Supervise young children very closely?
Seem warm, friendly, and supportive?
Seem to know and respond to each child as an individual?
Share your feelings about what is important for children?
Make children feel welcome when they arrive?
Smile a lot and seem to enjoy the children?
Encourage children to share, comfort each other, and help each other out?
Appear to strike a balance between allowing children to do things for themselves, such as when dressing outdoors, and helping them when needed?
Look at the children:
Are they happy, relaxed, and focused on what they are doing most of the time?
Are children allowed to make choices?
Is there flexibility in the schedule?
Are children treated with respect at all times?
Will your child get enough attention?
Will your child be comfortable in this size group?
Are enough adults present for each age group? Ask how many adults they staff per child for this age group. Recommended Adult-to-Child Ratios.
WHN TIP – Visiting Time: Go to the center when other children are there and bring your children with you. Spend time watching what goes on.
Activities
Are activities suitable for each child's age?
Is a schedule of daily activities posted and followed?
Is there a mix of activities and materials, such as active and quiet, indoor and outdoor?
Is time allowed for activities based on each child's individual pace?
Will the activities allow your child to develop bonds with the adults and children? Will your child learn new skills?
Are infants and toddlers held, talked with and played with?
Is there a rest time?
What is your policy on transportation, trips and special events outside of the center?
Are meals and snacks provided, and is the food nutritious?
Does the center have a supply list or specific clothing requirements?
Facility Safety
Look around you as you walk into the caregiving area.
Does it feel safe and inviting?
Are the rooms and equipment clean and in good shape?
WHN TIP – Diapering: Make sure the diapering area for infants and toddlers is clean, and caregivers wash their hands before and after diapering (and before feeding).
Is the space clean and odor free?
Are health practices encouraged, such as handwashing, and teeth brushing?
Are toys and play areas sanitized daily?
Is it safe? No sharp edges, no staircases without railings?
What emergency procedures are in place?
How many staff members have CPR and first-aid training?
Is there a first aid kit available?
Is a fire extinguisher accessible?
Are emergency numbers posted?
Will my child feel safe here?
WHN TIP – Medications: Ask how the organization handles medication for children.
Parental Involvement
How are parents involved?
Can you come visit whenever you want to?
Can parents drop off a child anytime?
Are there policies and regulations about who can pick up and drop off my child?
Are caregivers available for daily chats with parents or other meetings?
Does the home or center have information on child development available?
Do caregivers provide daily reports on infants' and toddlers' eating, napping, elimination, and any medication?
Do they distribute written policies?
Questions to Ask Other Parents
Make sure to check with all references provided.
Was the caregiver reliable on a daily basis?
How did the caregiver discipline your child?
Did your child enjoy the childcare experience?
How did the caregiver respond to you as a parent?
Was the caregiver respectful of your values and culture?
Would you recommend the caregiver without reservation?
If your child is no longer with the caregiver, why did you leave?
After your visits…ask yourself
Which child care should I choose so that my child will be happy and grow?
Which caregiver can meet the special needs of my child?
Are the caregiver's values compatible with my family's values?
Is the child care available and affordable according to my family's needs and resources?
Do I feel good about my decision?
How can I arrange my schedule so that I can:

Talk to my caregiver every day?
Talk to my child every day about how the day went?
Visit and observe my child in care at different times of the day?
Be involved in my child's activities?

How can I work with my caregiver to resolve issues and concerns?
How do I keep informed about my child's growth and development while in care?
How can I promote good working conditions for my childcare provider?
How can I network with other parents?
After you have made your choice, arrange to have your child spend part of the day in the center or home. Be sure that the caregiver can easily contact you during this "trial period." Then discuss your child's experience with the caregiver or center personnel.
---
Remember …
The information provided here is not meant to be a substitute for professional medical or legal advice. These tips are from health care and child care professionals and people who have shared real-life advice; always check with a lawyer, doctor or appropriate professional you trust before making any legal or healthcare-related decisions.
Thank You …
A special thank you to the industry professionals, child care providers, pediatricians, moms, dads, and families who gave us their time, insight and real-life advice.