Round-Up of Bicycle Safety Resources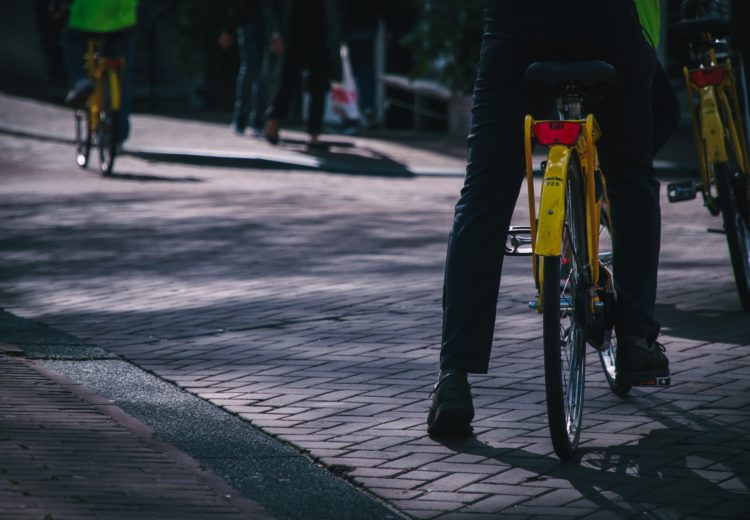 May is National Bike Month, sponsored by the League of American Bicyclists and celebrated in communities from coast to coast. With that in mind, here's a list of bicycle-related resources with tips on safe riding and information about what to do in case of an accident with or theft of your two-wheeled "steed"!
The AAA's website has a collection of reliable bicycle safety and maintenance information from maintenance to safe riding tips.
BHSI provides great info on helmet safety, buying helmets and state helmet laws. The Bicycle Helmet Safety Institute (BHSI) is a non-profit consumer-funded program acting as a clearinghouse and a technical resource for bicycle helmet information.
An article on kids' bike safety. Learn about the rules of the road, helmets, biking tips and hand signals. KidsHealth is the largest and most visited site on the Web providing doctor-approved health information about children from before birth through adolescence.
The League of American Bicyclists represents bicyclists in the movement to create safer roads, stronger communities, and a bicycle-friendly America. Through information, advocacy and promotion, we work to celebrate and preserve the freedom cycling brings to our members everywhere. Click here for tip sheets to help you learn more about how to ride safely and perform maintenance on your bike. Smart Cycling videos can be found here and a list of Smart Cycling classes here.
The NHTSA Bicycle Safety site has tips and statistics on bike riding. For more information, read NHTSA's Kids and Bicycle Safety article.
The site includes fact sheets, safety tips and other useful information for walkers and riders. The Pedestrian and Bicycle Information Center is supported by the Federal Highway Administration (FHWA) and National Highway Traffic Safety Administration (NHTSA), and housed within the UNC Highway Safety Research Center in Chapel Hill, NC.