3 FAQs About Medical Identity Theft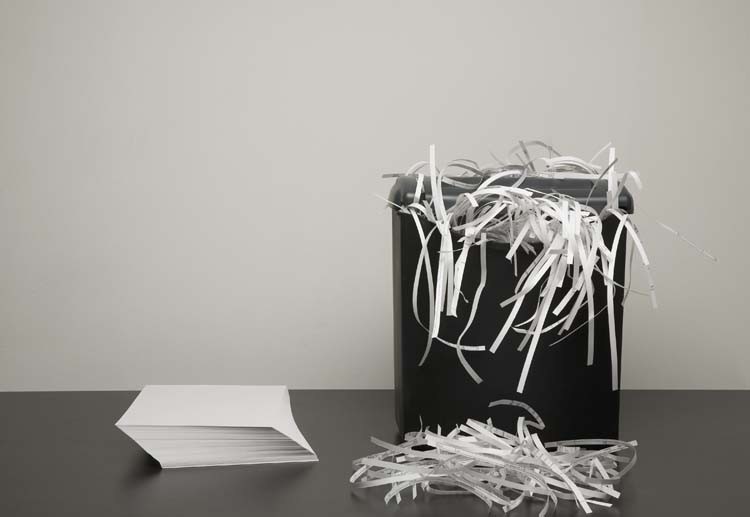 The latest form of identity theft could not only cost you money – it could also cost you your life. We spoke with Pam Dixon, the director of the World Privacy Forum, to find out more about medical identity theft and how to spot it.
What Is Medical Identity Theft?
Medical identity theft occurs when a person(s) assumes the identity of another individual in order to make false insurance claims, receive insurance benefits or obtain medical care or goods.
While financial identity theft has monetary implications, medical identity theft could result in incorrect information found in medical records or creating additional medical records in the victim's name. Unfortunately, this incorrect information could remain unnoticed for quite some time and potentially influence future medical care for the victim.
What Can I Do To Prevent Medical Identity Theft?
Insurance Policies and Cards 
Take care with your insurance policy and health care provider papers, bills, statements, receipts, insurance cards – anything that has your personal data, financial, and health information on it. Treat your health information like you would your credit card information.
Don't just toss paperwork. Use a cross-cut shredder to shred papers that list your account numbers or personal information.
Many insurance companies use your social security number as your identification number for policies. You may want to change this. Contact the insurance company to see if it is possible to change the number to an alternate number.
If you have a question about your insurance bill, call your insurance company's special investigations department. Most insurance companies offer toll-free numbers for you to call.
Medical Bills and Explanation of Benefits (EOBs)
Carefully read every insurance bill or statement sent to you, even if it says "This is NOT a bill." Look for services, care or goods that you may not have received.

If you have a question about a bill from a health care provider, contact their billing department.
If you have a question about an Explanation of Benefits, contact your insurance company.
In both cases, have your insurance card and the statement or bill with the error on hand, and be prepared to explain the suspected problem in detail. You may also need to provide your name, phone number, social security number and billing address.

Every year, request a list of all the insurance benefits paid under your name. This may also be referred to as "accounting of disclosures." According to the World Privacy Forum, one common tactic identity thieves use is to change your billing address and phone number without your knowledge. So be proactive: contact the insurance company directly and ask to receive a year-long listing of the benefits paid. (To learn more about how to request this information, read the World Privacy Forum's tips on medical identity theft.)
Medical Records and Health Information
Keep your own medical history for yourself and your family.

Keep track of all contact details for doctors, pharmacists, dentists and other health care providers. It's hard to remember all past illnesses, medications, immunizations, allergies and names of each provider seen. Also, having this original copy may help in a medical identity theft situation.
WHN TIP – Privacy Rights and HIPAA: Learn about your privacy rights. You may have heard of the word "HIPAA." HIPAA stands for the Health Insurance Portability and Accountability Act, which is an act that regulates the privacy of health information. Under HIPAA, medical records are kept private under certain circumstances but not all. (Visit Privacy Rights Clearinghouse for more information about Medical Privacy and HIPAA.)
What Should I Do If I Suspect Medical Identity Theft?
Start a folder for your records. Keep copies of all suspected documents. You can also scan them to save digitally.
Also, start a paper trail in a notebook or online. Document all conversations including the date, contact name, title, organization, topics discussed and next actions to be taken.
If something doesn't sound right – for example, a mention of a past service that's listed in your medical records – ask about it. You should also request to see a copy of your medical records and you should also try to get your records amended.
Notify your health insurance company and health care providers. Tell them what you've noticed and ask to verify any benefits paid out with them.
Be proactive. Don't wait for the company or healthcare provider to contact you. Be sure to follow up.
WHN TIP – Call Your Insurance Company: Most insurance companies offer information on healthcare fraud and medical identity theft. Visit their Web site or call their customer service line for more information.
Learn More About Medical Identity Theft
Remember, many victims don't notice the identity theft until years down the line, according to the World Privacy Forum's report. Read the World Privacy Forum's Medical Identity Theft article for more information.
---
For More Information
Privacy Rights Clearinghouse (PRC) — a nonprofit consumer organization with a two-part mission: consumer information and consumer advocacy.
World Privacy Forum — a nonprofit, nonpartisan 501 (C) (3) public interest research group. The organization is focused on conducting in-depth research and consumer education in the intersecting areas of technology and privacy.