Preparing for College Life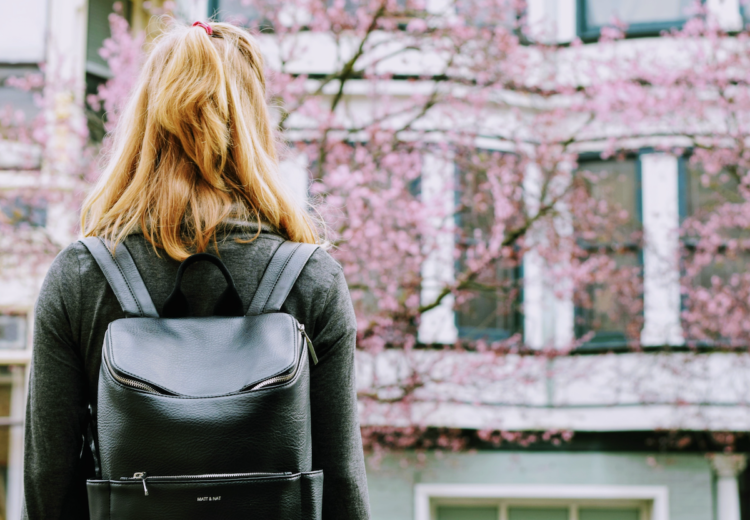 Dorm and Apartment Essentials
Parents and teens should start at least nine months before the "college launch" date to get what is needed for the apartment or dorm room.
Before shopping, get a list of approved items from the school. Often schools don't allow certain items (halogen lamps, hot plates) due to fire safety laws or other reasons.
WHN TIP – Road Trip? It's easy to get caught up in the excitement of preparing for the college experience, but don't forget to consider the travel plans that will get you there. If you are road-tripping to college, be sure to prepare a Car Emergency Kit in case of an emergency. Visit our Car Travel section for more tips.
Bringing valuables? List the model and serial number of major items, such as mobile devices, television, stereo or computer. Take one copy with you (in case you need to furnish it to the police) and leave the second one at home.
WHN TIP – Dorm/Apartment Checklist: Know what to take with you! Download, fill in, and save our Checklist-Dorm Room-Apartment to your desktop. Write down serial numbers, make, model and price of items for insurance purposes and make copies of your inventory. Keep one at school, the other at home.
Before buying a computer, contact the school to find out what systems are compatible with the school's network. Ask if the school provides computers to students or if you have access to special pricing offered by computer companies to educational systems that are less costly than buying retail.
Financial Expenses
Consider a calling card, subscribe to a low-cost 800-number phone service provider, or look into cell phone packages that wave roaming charges.
Cell phones have the added advantage of having messages left with unreliable roommates!
If you'll be having roommates, don't get long-distance phone service for the whole room/apartment, since one of you may be stuck with the bill!
Review checkbook/debit card maintenance and credit card financing to avoid "statement shock" or "charge card-itis." Set up online access to all bank and credit card accounts so everyone can monitor balances.
Statistics from Nellie Mae, a national student loan-financing corporation, indicate that nearly one-quarter of undergraduates have credit cards with balances between $3,000 and $7,000.
Have a joint discussion about a school allowance and budgets, so everyone—parent and child—knows who is responsible for what expenses.
One option is a debit card linked to a separate savings account into which the parent deposits an agreed-upon amount. (Make sure minimum balance requirements are clearly understood to avoid any costly monthly fees.)
Another option is a joint account with parents and student. With a joint account and online banking, both parties can monitor the balance and funds can be transferred in case of an emergency.
Insurance Coverage
Review the homeowners' policy to verify coverage of possessions that are being taken to college, or if separate insurance riders are needed to cover items such as computers, mobile devices, musical instruments, televisions or other items.
Home owner's insurance should cover personal possessions if the student lives in a dorm and is still considered a dependent. If not, look into renter's insurance.
Renter's insurance usually offers two types of coverage: liability and personal property. Liability will provide coverages against bodily injury or accident claims; personal property provides payment if personal belongings are damaged or stolen.
Verify the status of your medical/health insurance coverage, especially if you are living out-of-state. If you are covered under your parents' policy, make sure that the coverage continues even if you are not living with them.
The college may provide a student health plan that is more convenient and more cost-effective than your health insurance. Compare policies and choose what best meets your needs.
Personal Health Information
Prepare an "Emergency Information Folder" that has the name and contact number of both parents (work and home numbers), physicians, pharmacy, insurance agents and other "in case of emergency" people.
Download and complete our College Emergency Contact & Information and share its location with a trusted friend since it has confidential information. This form will come in handy in case of a medical emergency. This is a 'starter list' to track your emergency information. Remember to include:
A list of allergies or special medical conditions
Insurance cards and forms, with contact information for the insurance agent
A list of which hospitals or clinics near the school or apartment that can be used on your insurance plan. For people under 18, parental authorization for medical care may be necessary.
Refill information for routine medicines such as allergy pills, as well as the current eyeglass or contact lens prescriptions.
Contact the school's health services department to find out if up-to-date or new vaccinations (TB test, meningococcal, etc.) are required and when, as well as what exemptions are allowed.
Job-Hunting Information
Job-hunting while at college? Bring a copy of the following:
Birth certificate (you may need a certified copy)
Naturalization papers or alien work permit, if applicable
Social security card
Copies of resumes and letters of recommendation
Address and phone numbers for references
Make a list of family and friends' names, contact information and important dates (birthday, anniversary, etc.) Keep a hard copy somewhere in case you can't access the information stored on your phone or computer.
WHN TIP – Safe Storage: Consider purchasing a file cabinet with a lock or a fireproof box to store valuables or important papers.
---
Remember …
The information provided here is not meant to be a substitute for professional medical or legal advice. These tips are from doctors, college professionals and people who have shared real-life advice; always check with a lawyer, doctor or appropriate professional you trust before making any legal or healthcare-related decisions.
Thank You …
A special thank you to the industry professionals, residential life professionals, first responders, students and families who gave us their time, insight and real-life advice.