4 Steps to Preparing the Eulogy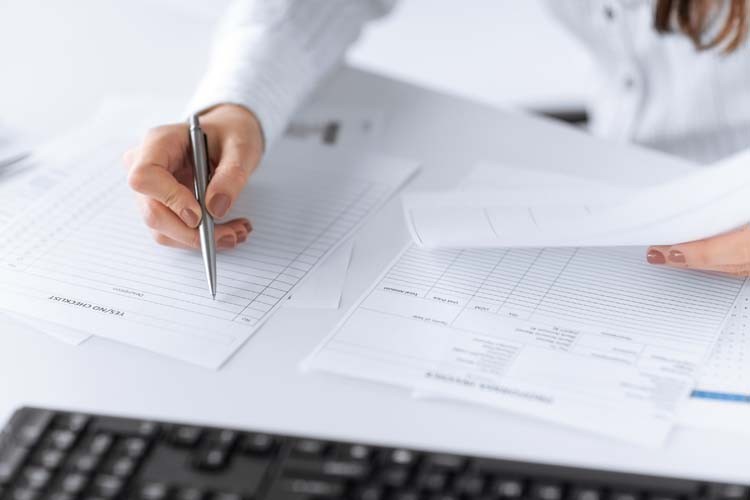 A eulogy is a tribute to a person's life, usually read at funerals or memorial services. Eulogies can vary in length, subject matter and even style: one eulogy might include a list of important achievements while another might be a written as a poem (also known as an elegy).
A eulogy is usually presented by someone who had a close relationship with the loved one, but many often ask friends, clergy, co-workers or other individuals to write or present a eulogy on their behalf.
Choosing Someone to Give the Eulogy
Check with the executor if the deceased named someone to give the eulogy. The information could be in the will or funeral pre-arrangement documents.
If no one was named, consider individuals who had an important relationship or connection to the loved one (family, friends, coworkers, bosses, teammates, etc).
"It should be a person whose judgment you respect," says Prof. Willie Elliott, D. Min., Associate Professor of Social Work & Director of Social Work Program at the University of Northern Kentucky, who also gave the eulogy and presided over his own mother's funeral service. "They may present the facts of someone's life, but a eulogy is more than that: it is a tribute to a person."
Other options include your religious leader or the funeral director.
Writing the Eulogy
Provide the person writing the eulogy with as much information about the loved one as possible. Pass on contact information for friends and family who would be willing to share information, stories, photos, videos – anything you feel might help them as they write.
WHN Expert Tip – Ask for Help: Are you in charge of writing the eulogy? Talk with the person's friends and families for ideas and material. "Don't put it all on yourself to write it all," says Amanda Carmichael from Tennessee, who gave a eulogy at her grandmother's funeral. "Do some reporting and ask others to share something. I know my family would've loved to…say something but they knew they wouldn't be able to get through it. I know they appreciated that their words were still part of something so special and personal for us all."
You can also consult with the minister, priest, funeral director, rabbi, or who is leading the service for advice, books or other tips about how to write a eulogy.
Choose significant events, characteristics and stories to put in your eulogy, such as:
Birthdays
Clubs or organizations
Favorite hobbies/activities
Favorite things – music, movies, actors, books
Important achievements – work, education, community
Prized possessions – cars, collectibles, favorite armchair
Unique characteristics – their choice of clothing; their way of laughing, telling stories, talking
Vacations
Work experiences
Also, consider including:
An introduction about you and your relationship with the deceased
Quotes or memories from others you spoke with
Favorite passages, movies, books, etc., of the person you're eulogizing
"Remember, you are doing this for the deceased but also for ALL those left behind," says Carmichael. "Although I wanted to write this for my family, I had to incorporate some more general things about [my Grannyma] so everyone could feel they related to what I was saying."
WHN TIP – Consider the Audience: Some things that might be funny to your friends and age group might not be appropriate for everyone attending. Err on the sides of caution, respect and dignity.
Preparing to Read the Eulogy
Make the eulogy easy to read. Print the eulogy on index cards or on sheets of paper using a large-type font.
Practice the eulogy a few times beforehand, timing yourself for length.
Ask how much time you'll have so you can plan accordingly.
If you are given 'any time is fine' – speak for about 10 minutes.
If you do plan to rehearse the eulogy for family or friends before the funeral, understand that others might respond emotionally.
"I read it to my family before I read it at the funeral," says Prof. Elliott. "I was surprised by the extreme reaction of the outpouring of grief my statements brought about, it seemed my saying made [the loss] more real for many of my family. So be ready for a big response dependent upon who reads it and how they read it."
Giving the Eulogy
Arrive at the service well ahead of the scheduled starting time.

This is a good time to get comfortable with the surrounding and mentally prepare yourself. Bring tissue and a bottle of water to have with you while you speak.

Breathe.

When giving the eulogy, take your time, take deep breaths and go slow."I looked at the back of the sanctuary and at no one in particular…that really helped," says Carmichael.
Take a drink of water, if you need time to compose yourself.

Make copies.

Are there some people who can't make it to the service? Record the eulogy on an mp3 player, videotape it or have it typed up so you can email it to anyone who requests a copy or audio version.