Pets Resources, Associations and Organizations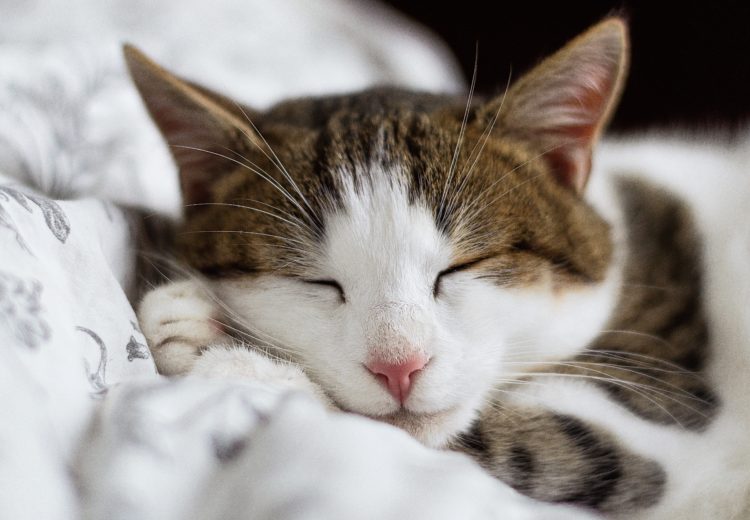 Searching for information about pet organizations and associations? Need pet-oriented advice to keep Fluffy and Fido safe and healthy? The following links can help you and your pet.
American Animal Hospital Association
The American Animal Hospital Association (AAHA) is the accrediting body for companion animal hospitals in the United States and Canada. The site has a section for pet owners, providing links to accredited animal hospitals, information on microchips and other pet-related topics.
American Holistic Veterinary Medical Association
The American Holistic Veterinary Medical Association (AHVMA) is a group of member veterinarians and allies who are elevating the veterinary profession through innovation, education, and advocacy of integrative medicine. The site includes a VetFinder section to find a holistic veterinarian.
American Humane
For more than a hundred years, American Humane has been first in promoting the welfare and safety of animals and strengthening the bond between animals and people. We are first to serve, wherever animals are in need of rescue, shelter, protection or security. Through our innovative leadership initiatives – from our "No Animals Were Harmed®" program in Hollywood to broad-based farm and conservation animal welfare certifications, to rapid response rescue and care across the country – American Humane sets the gold standard as the most visionary and effective animal welfare organization in the nation.
Red Cross: Pet Disaster Preparedness
The section provides tips for keeping your cats and dogs safe during a disaster You can also download the Pets and Disaster Safety Checklist and the Pet First Aid mobile app. The Red Cross, a humanitarian organization led by volunteers, provides relief to victims of disasters and help people prevent, prepare for, and respond to emergencies.
American Veterinary Medical Association
The AVMA is a not-for-profit association representing more than 91,000 veterinarians working in private and corporate practice, government, industry, academia, and uniformed services. The AVMA acts as a collective voice for its membership and for the profession. The site includes a calendar listing of Pet Health Awareness Events and a Public Resources section with information on pet care, with podcasts and animal health videos.
American Society for the Prevention of Cruelty to Animals® (ASPCA®)
The American Society for the Prevention of Cruelty to Animals® (ASPCA®) was the first humane society to be established in North America and is, today, one of the largest in the world. Our organization was founded on the belief that animals are entitled to kind and respectful treatment at the hands of humans and must be protected under the law. Its Animal Poison Control Center Hotline at (888) 426-4435 is open 24 hours a day, 365 days a year. Its Disaster Preparedness Section provides useful information to keep your pets safe in the event of a disaster. Download the Pet Safety App for Lost Pets, Disaster Prep and Emergency Alerts mobile app here.
Association for Pet Loss and Bereavement
The Association for Pet Loss and Bereavement is a compassionate nonprofit organization of trained volunteers, dedicated to helping people during this very special kind of bereavement. We are constantly improving all our services, and making them freely available on the Internet. The APLB is unique, and the only organization in the world doing all this. The APLB is a nonprofit association of concerned volunteers who are experienced and knowledgeable in the tender subject of pet death. Our chatrooms are free and available to anyone bereaving for a beloved pet. Membership is not required for this.
CDC: Healthy Pets
Learn what diseases your pet and other animals can carry. Tips on how to keep yourself, your family, and your pets healthy are included. The Centers for Disease Control and Prevention (CDC) is a component of the Department of Health and Human Services (HHS). HHS is the principal agency in the United States government for protecting the health and safety of all Americans and for providing essential human services.
Humane Society of the United States (HSUS)
The Pets section has resources to help you with your furry and winged companions and solve any problems you may have, a pet travel section and the Coping with the Death of Your Pet article offers information on the grieving process. Disaster Preparedness for Pets provides useful information on how to keep pets safe in natural disasters and everyday emergencies. The Humane Society of the United States is the nation's most effective animal protection organization. We and our affiliates provide hands-on care and services to more than 100,000 animals each year, and we professionalize the field through education and training for local organizations. We are the leading animal advocacy organization, seeking a humane world for people and animals alike. We are driving transformational change in the U.S. and around the world by combating large-scale cruelties such as puppy mills, animal fighting, factory farming, seal slaughter, horse cruelty, captive hunts and the wildlife trade.
International Association of Canine Professionals
International Association of Canine Professionals is an organization established to maintain the highest standards of professional and business practice among canine professionals. Founded by a small group of dedicated dog trainers the IACP has become the Association and network that brings together professionals from every corner of the dog world. The aim is to continually develop and provide the best of dog care to the public and their canine companions.
International Association Of Pet Cemeteries & Crematories (IAOPCC)
The IAOPCC (International Association Of Pet Cemeteries & Crematories) is a not-for-profit organization dedicated to the advancement of pet cemeteries everywhere through public awareness programs. The Pet Owner section includes a searchable member directory.
International Professional Groomers, Inc.
International Professional Groomers, Inc. is the leading International Association created to educate, certify and accredit Professional Pet Groomers and Pet Caretakers. Groomers and Pet Care workers, with active membership, in good standing and who complete annual continuing education and follow the "IPG Code of Ethics," maintain their certifications and educational endorsements.
Lost Dog and Cat Rescue Foundation
The Lost Dog and Cat Rescue Foundation is a 501 (c) 3 non-profit organization existing to help homeless and abandoned animals find permanent, loving homes. We are also doing our part to end the pet overpopulation crisis by spaying or neutering every animal in our care prior to offering it for adoption.
Missing Pet Network
The MPN is a group of volunteers sponsored by the USDA Animal Care Office, who help people find missing pet animals.
National Association of Professional Pet Sitters
The National Association of Professional Pet Sitters is the ultimate source for pet sitters who want to take their business to new levels and for pet parents looking for trustworthy care for their pets when they are away from home. Visit the homepage for a helpful "pet sitter" locator for pet sitting services in the U.S. and Canada.
National Dog Groomers Association of America
The National Dog Groomers Association of America has worked with groomers throughout the world promoting and encouraging professionalism and education in order to upgrade the image of the pet grooming profession.
Pet Travel Center
PetTravelCenter.com is an online community serving the pet travel industry and pet lovers everywhere who want the most reliable resources for traveling with pets in an easily navigable website.
PetsWelcome.com
PetsWelcome has a searchable database of lodgings that allows animals as well as other pet-oriented travel information.
USDA: Animal and Plant Health Inspection Service (APHIS)- Pet Travel
Information regarding regulations about traveling with your pet to foreign countries, bringing a pet from overseas to the US, and relocating your pet from one state to another.