7 Questions About Pet Insurance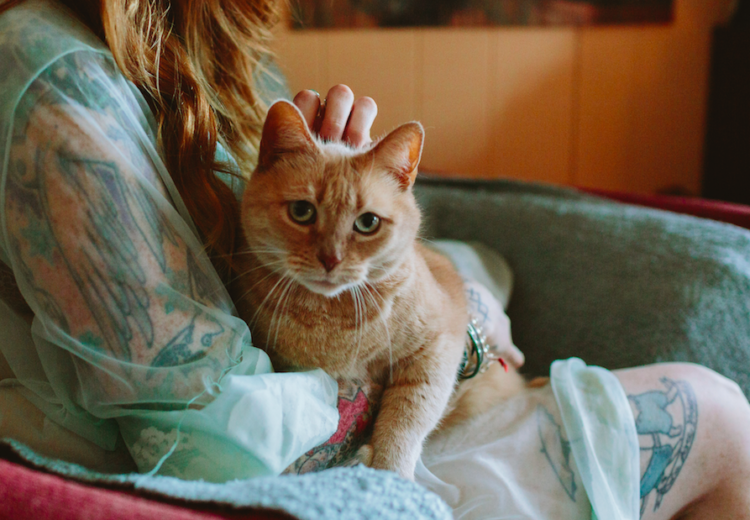 Pet insurance is similar to health insurance: you may be reimbursed if the unexpected occurs. Below is information about pet insurance along with questions to ask the pet insurance company.
After you've narrowed down your choices, make an appointment with the agent to discuss policy options. Bring a pen and paper to take notes at your meeting.
1. What is pet insurance?
Pet insurance is similar to health insurance for humans. Pet insurance will reimburse you for some or all of the money you spend on your pet's medical bills, tests, medications, surgeries, etc. Coverage depends on the company and the policy.
WHN EXPERT TIP – Dogs and Cats: Most pet insurance companies only cover dogs and cats, however, there is one company that does cover exotic and small animals. There are also several companies that just provide equine (horse) insurance.
2. Why do I need pet insurance?
Pet insurance can help cover unexpected or expensive veterinarian care such as surgery or emergency care.
The average number of visits to the veterinarian each year is 2.8 for dogs and 2.3 for cats, according to the APPMA. Some pets can live for 10-20 years or more, so vet visits and bills, especially for chronic issues, can add up over the years.
Remember, the decision to purchase pet insurance is up to you.
WHN Expert TIP – How Much Would You Spend? "It's easy to set a cap or a limit on how much you would spend on your pet but when it actually comes down to it, you might do whatever it takes to keep the pet healthy. Even small bills can add up. Spend $100 here, $100 there, but by the end of the year that could be well over $1000 and could put yourself in financial difficulty if a large event happens." Laura Bennett, Embrace Pet Insurance VP and owner of 2 cats, Bonz and Lily
3. Where can I buy insurance?
Ask your vet or breeder about recommended insurance agents or companies. According to APPMA, there are currently 9 pet insurance providers.
WHN TIP – When to Buy? The best time to buy insurance is when you first get the puppy or kitten. Although your pet may appear young and healthy, health problems can occur at any age.
4. What does my pet insurance policy cover?
What is included in the basic policy?
Do you cover chronic conditions?
WHN TIP – Pre-existing and Chronic Conditions: "Unfortunately pet insurance companies will not cover pre-existing conditions. Ask if chronic conditions that might develop will be covered. For instance, if my dog or cat gets diabetes this year, will they be covered next year?" Laura Bennett, Embrace Pet Insurance VP and owner of 2 cats, Bonz and Lily
Are there certain animals or breeds that cost more to insure? Is my pet one?
WHN TIP – Breed-Specific Coverage: "Ask if your policy covers breed-specific conditions (i.e. golden retrievers tend to get hip dysplasia; Chihuahuas and smaller dogs can experience a dislocated kneecap). Read up on your breed to learn what conditions are common." Laura Bennett, Embrace Pet Insurance VP and owner of 2 cats, Bonz and Lily
What situations DOESN'T my insurance cover? Is there something I'm missing?
WHN Expert TIP – After Hours and Emergency Care: "Illnesses and accidents sometimes happen after normal business hours. Does your policy cover emergency care at 2 a.m.? You'll also want to be sure your use of an emergency clinic doesn't reduce the amount of coverage allowed for follow-up care." Pets Best Pet Insurance
5. What do I need to know about the policy costs?
What animals get the lowest insurance rates?
Where do I fit with national averages – am I paying average, more or less? What are the factors that affect that number?
What is available at an additional cost: annual checkups, vaccinations, medications, dental care, flea and heartworm protection, tests, travel, ID tags, illness, poison ingestion, emergency care, accidents, hospitalization, surgeries, death, euthanasia, etc.
What are my payment options?
What factors increase a policy cost? What can I do to decrease the cost of my policy?
What discounts do you offer? (Multi-pet households, pet product discount cards and coupons, etc.)
What are the limits – are they per year, per visit, per incident (i.e., the dog goes to the ER because it was hit by a car, and needs follow-up visits), per lifetime?
WHN Expert TIP – Preventive and Routine Care: Although wellness care, like check-ups and vaccinations, is key to keeping your pet healthy, not all pet health insurance companies offer wellness or routine coverage, says the ASPCA.
6. Is there an insurance network for my policy?
Can I take my pet to any vet or do you offer a list of recommended veterinarians or a veterinary network?
What if I move to an area without a vet in your network?
7. What else should I ask about my policy?
Are medical history records required for enrollment?
Once I enroll, how long before my policy is effective?
How does the deductible work?
How do I file a claim?
Can I cancel my policy before the term is up or at any time?
Do you cancel or limit a pet's policy because of its age?
How do I add additional pets on to my policy?
Remember to read the fine print and ask questions if you don't understand certain areas of your policy.
WHN TIP – Visit your insurance company's web site. Many have good background information, descriptions and definitions of insurance terms. For any question, ask the insurance agent what options are available to you, what situations warrant certain kinds of coverage and how much it costs to add services to your policy.