Identity Theft – What to Do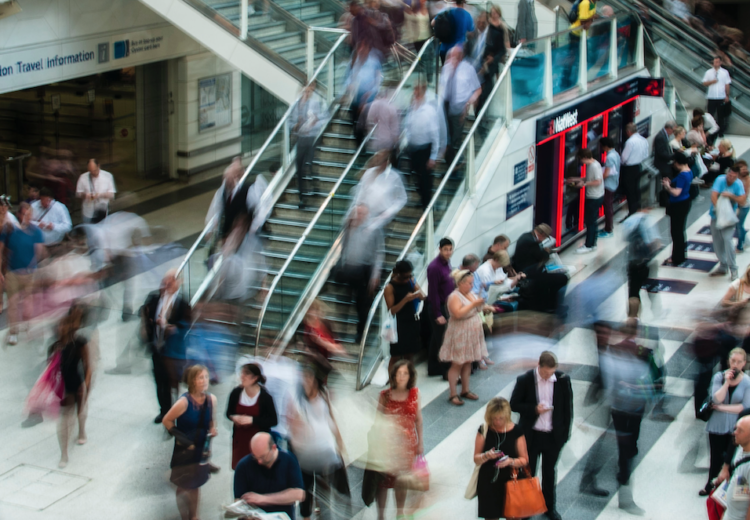 If you think your identity has been stolen, here are tips from the Federal Trade Commission for what to do.
Take Action Quickly
Gather the following information:

Credit card type
Credit card number
Cardholder's exact name on the card
WHN TIP – Last Statement: If you don't have any of this information, check your last credit card statement – the info is there.
Contact one of the three major credit bureaus. (When you notify one bureau, that one notifies the other two.)
Take detailed notes:

Write down the name and extension number of the person you're talking with.
Have your file be flagged with a fraud alert, it lasts from 90 to 180 days, depending on the agency — ask which time period you will be working with.

This tells creditors to contact you before opening new accounts or making changes to existing accounts. Consider extending the time period to seven years.

Once the alert is placed, you may order a free copy of your credit report from all three major credit bureaus. All three will note the fraud alert.
Ask what steps will be taken next and what you will need to do/look for and for how long.

Call your credit card companies.
Close accounts that you know or think have been tampered with or opened fraudulently.WHN TIP – Provide Necessary Information: You may be asked to provide your billing address, phone number, date of birth, social security number, etc. for verification purposes.
WHN TIP – Card Cancellation: Remember if you are going to cancel cards it might be a few days or a week before you receive a new card(s). You might not be able to access or charge to accounts so make sure you have enough funds to last you until the new card arrives. Ask the credit card company or bank about options while waiting.
Call your bank.

Tell them about the ID theft – if numbers from your bank, checking or money accounts or if cash or debit cards have been stolen or compromised, report it immediately.
Cancel accounts and obtain new card(s), account number(s) and password(s).
WHN TIP – Provide Necessary Information: You may be asked to provide your billing address, phone number, date of birth, social security number, etc. for verification purposes.
For checking accounts, report the identity theft to check verification companies. You'll need to pinpoint the last check you wrote.

If you order new checks and they are rejected at stores where you shop, contact the check verification company that the merchant uses and alert them that you are an identity theft victim.

Fill out the FTC ID Theft affidavit – it makes it easier for fraud victims to report information. Go to the FTC Complaint Assistant and complete the form. Once you're done, print the last page, which is your Fraud Affidavit. Have notarized copies on hand to give to companies you are working with.
WHN TIP – Wrong Address: Do NOT send the affidavit to the Federal Trade Commission. Only send it to necessary creditors.
WHN READER TIP – Need More? A student from Ms. Clark's grade school class knows that we like to share good information and recommended this site: CreditScore.net. (Thanks for the tip!)
Create an ID theft folder in the cloud or an old-fashioned binder. Keep all your statements, affidavits and phone numbers together to track the process – screengrabs, your own notes, images, websites, names/emails – everything.
Notify Agencies and Service Providers
Driver's License
Change your driver's license number if it is listed on stolen checks or being used for other types of fraud.
Contact your state's Department of Motor Vehicles (DMV) to see if another license was issued in your name; if so, place a fraud alert on your license and fill out a DMV complaint form to begin the investigative process. (Read tips at DMV.org.)
If you have a family member who recently passed away, be aware that identity thieves may use that person's identity. See the Identity Theft Resource Center's Web site for help.
Social Security
If you believe someone is using your Social Security number, call the Social Security Administration at 1-800-772-1213 (TTY 1-800-325-0778).

Even if you don't carry your SSN, it may be an ID number on your health insurance card, financial statements or as an account number at other institutions.

Request a current report of your reported earnings to verify the accuracy and to make sure your name is reported correctly.
Passports
Whether you have a passport or not, write the State Department at the passport office to tell them in case someone tries to get a passport in your name.
Or, call (877) 4USA-PPT [(877) 487-2778] for the passport office nearest you.
Cell Phone
If you believe someone is making calls from your phone, call to cancel the account.

If you don't have the number of your cell provider on hand, call (800) 555-1212 to get their toll-free number.
You can wipe and / or block all service to your cell phone if it's been stolen – read our 2 Steps to Finding Your Cell Phone's Serial Number

Getting a new number? Ask if you can provide a password that must be used for all changes to your cell, local and long distance companies.
Fraudulent Change of Address
If you suspect an identity thief has filed a change of address with the post office or has used your mail to commit fraud, file a complaint with the United States Postal Service.
Work With Authorities
Report ID Theft to your local police or sheriff's department.

Bring your information – statements, receipts, credit reports, etc. Give them as much documented evidence as possible.
Give a copy of the police report with your investigator's contact information to creditors and anyone else who needs verification.
Credit card companies and banks may ask you to show the police report in order to verify the crime, so keep copies.

It is a violation of federal law and the laws of many states to assume someone's identity for fraudulent purposes.

A few days after the theft, contact the police department to check on the status of your case. Have your case number ready.

Ask to speak with the detective who is assigned to your case.
Introduce yourself, state your case number and when the theft took place.
Ask the detective

About the status of your case. (Is it open or closed?)
If there are any possible suspects.
If there is anything you can provide to help.

The police might also hand your case over to another agency (state police, FTC, FBI, IRS, etc.) as it might be related to other crimes or scams. Ask for that agency's contact person and details should you have any questions.
Request a copy of the police report for your records.
Remember, the police do their best to follow up on the theft. However, it may not be possible to track down the perpetrator.

If necessary, seek assistance, call your state's attorney general's office.
Review Your Credit Reports
Save all credit reports as part of your fraud documentation.
Review your credit reports from each bureau.

Make sure no additional fraudulent accounts have been opened in your name.
If fraudulent accounts are listed on your report, ask the credit bureaus for names and phone numbers to call and cancel these accounts if this information is not included on the credit report.

You may also ask the credit bureaus to notify those who have received your credit report in the last six months (money lenders, banks, credit card companies, etc.) that fraudulent information is on your report.
WHN TIP – Debt Collectors: For additional information on dealing with debt collectors, read Fact Sheet No. 116 of the Identity Theft Resource Center.
In a few months, order new copies of your credit reports.

Verify your corrections and changes, and look for any fraudulent activity.
Consider putting a credit freeze in place.
Check Your Credit Card and Bank Statements
Review your statements carefully and compare each charge to your statement.
If your existing credit accounts have been used fraudulently, get replacement cards with new account numbers.
If there are unauthorized charges, send a letter to the appropriate financial institution describing each questionable charge.
In the letter, remind the financial institution of the date your card, checks or other important information was lost or stolen and when you first reported the problem to them.

Be sure to send the letter to the address provided for billing errors.
Do not send your letter with a payment or to the address where you send your payments unless you are directed to do so.
WHN TIP – Liability: In the event of bogus charges on your accounts, your maximum liability under federal law for unauthorized use of your credit card is $50. If you reported the loss before your credit card was used, the FCBA (Fair Credit Billing Act) says the card issuer cannot hold you responsible for any unauthorized charges.
WHN TIP – Timelines: You must report the error or unauthorized charge within 60 days after the company mailed the bill to you. The company must acknowledge the receipt of your letter within 30 days and must correct the error within 90 days or explain why it believes the statement is correct.

If you discover that an identity thief has changed the billing address on an existing credit card account, close the account.
When you open a new account, ask that a password be used before any inquiries or changes can be made on the account.
Monitor Your Credit Reports
Continue to keep an eye out for identity theft.
Verify that your corrections and changes have been made and that there is no further fraudulent activity.
In addition to accessing your credit report (ask each bureau how many free reports you qualify for and for how long – fraud victims may be able to receive extras), look out for:

Being denied a loan you qualify for
Being offered less favorable credit terms, like a high-interest rate, for no apparent reason
Bank statements that don't agree with your personal records
Unexplained changes in your bank access codes
Missing credit card bills or other mail
Unusual calls regarding your personal or financial information
Unexplained charges on phone or other consumer accounts
Receiving credit cards that you didn't apply for
WHN TIP – Fraud Alert Status: Consider whether you'd like to remove or extend the fraud alert flag on your credit report file(s). A fraud alert on your file may make it difficult to access "instant credit." For example, if you're at a store and they offer 10 percent off your purchases that day if you apply for and are approved for a store card on the spot, the alert may delay your qualification. If this convenience isn't crucial, you may want to consider extending the alert.
Monitor Your Credit Card and Bank Statements
Review credit card statements and compare each charge to your receipts. If they continue to show any unauthorized activity, send a letter to the card issuer that includes:

A description of each questionable charge
The date you first reported the problem (identity theft and/or a stolen wallet) to the card issuer, if applicable

Request for copies of the documentation, such as the application and transaction records, showing the fraudulent transactions.
For additional information on dealing with debt collectors, visit the Identify Theft Resource Center.
Resolve Issues ASAP
Still finding fraudulent activity?
Contact each and every account listed on your credit report and any other companies you have financial transactions with.
Ask to speak with the creditor's security or fraud department for any accounts that have been tampered with or opened fraudulently. Follow up with a letter summarizing your phone conversation by giving an overview of what was discussed and the next steps for both parties.
Ask that they call you if anyone tries to open a new account in your name.
Request to receive their complete file on you within 30 days. The file should include all applications, statements and any other information in your name.
If you are wrongfully accused of crimes actually committed by the identity thief:

Notify the court where the judgment was entered that you were a victim of identity theft (for civil cases) or the police department and the court in the jurisdiction of the arrest (for criminal cases).
Also contact the State Department of Justice and the FBI. Ask how to clear your name.
---
Remember…
The information provided here is not meant to be a substitute for professional legal advice. These tips are from industry professionals, lawyers, insurance agents and people who have shared real-life advice; always check with a lawyer or appropriate professional you trust before making any legal decisions.
Thank You …
A special thank you to the people who gave us their time, insight and real-life advice.