How I Recovered After a Wildfire: Jacqueline Lloyd's Story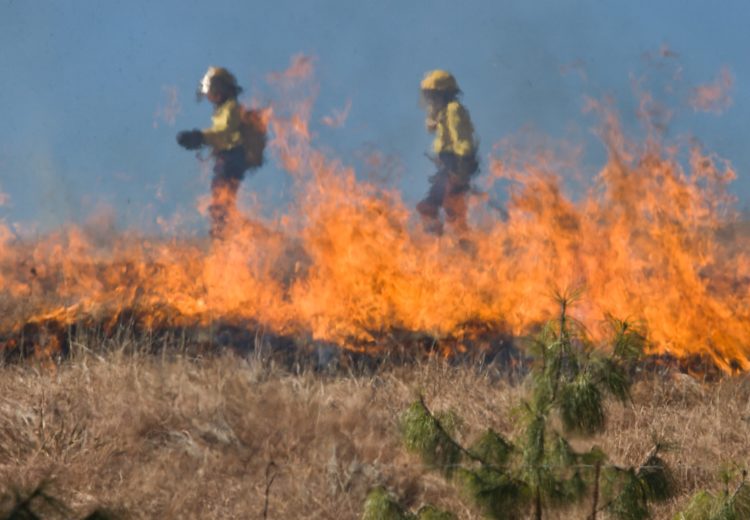 On October 25, 2003, the Cedar Fire destroyed 2,232 residences and burned more than a quarter of a million acres. Thirteen civilians died, one firefighter died, and one hundred and four firefighters were injured in the containment of that blaze.
But some were lucky: Jacqueline Lloyd, the author of The Thief of Sacred, lost many possessions and part of her home in the fire but thankfully she didn't lose everything. (Read Jacqueline's survival story here.)
Learn from experience – Jacqueline shares her tips and tales about the recovery process:
What I Learned From The Insurance Process
DO YOUR HOMEWORK. Choosing an insurance policy is much more than just getting the best coverage on paper for your dollar. Use word of mouth and the internet to research how reliable the company is after the disaster, how well they come through, or if they find reasons not to pay claims. Reputation is everything- some companies fight paying every step of the way, others are more generous and understanding.
FIND AN INSURANCE AGENT WHO WILL GO TO BAT FOR YOU. A good agent is your best advocate, not just someone making money off the sale of a policy, but someone who will be a vocal and active member of your team if the company refuses to pay for whatever reason. Again, personal recommendation is a good idea when seeking an agent.
REVIEW YOUR POLICY ANNUALLY. When it comes time to renew, look over the policy carefully (I know, it's boring) and imagine the worst case scenario. Are you covered adequately? Will you be able to put the pieces of your life back together based on that policy? We managed a nice reduction in premiums by upping our deductible- but we also knew we wouldn't file a claim unless the worst happened.
Documenting The Damage
Take pictures of the damage immediately, and don't touch anything until the insurance company comes out and verifies the damage themselves.
If you really can't remember your contents or if you're just too overwhelmed to deal, there are professional list makers who will come to your home and help you. They usually work for a percentage or a flat fee, and specialize in assisting people in recreating the contents, filling out the contents forms, and figuring replacement costs.
If your insurance company is being difficult, RAISE YOUR VOICE. After a major natural disaster, there are government and civilian watchdog groups hovering around to protect against fraud and unfair settlements. If your insurance company is not giving you a fair shake or living up to their part of the contract, tell everybody who will listen. Insurance companies need good reputations or people won't use them- and if they're unreasonable, that word needs to travel FAST.
The Recovery Process
…Will Take Months, or even Years. And That's Okay. Be good to yourself. Your entire sense of reality, of safety, has been flipped upside-down. Expect outbursts of anger, lethargy, crying, edginess and sensitivity to loud noises, etc. People who haven't been through the disaster will expect you to "be over it" a lot sooner than you will be. Be patient with yourself and them, and don't beat yourself up over the fact that it takes time to heal.
Kids and Stress. Be sure your children's teachers are up to speed on the recovery process. Older kids will often process their grief and sense of powerlessness at school, particularly those who are acutely aware that their parents are suffering. Younger children will often cling to parents or withdraw. Classmates and teachers can really make a difference here.
Aid Is Everywhere. After a major natural disaster, many civilian and governmental groups offer aid to victims. A surprising number of private organizations may set up funds that can be tapped by applying for grant or filling out paperwork. And if you're rejected by FEMA or the SBA, reapply. Often it can take 3 to 4 different times before an application for federal aid is approved, so keep trying.
Three Things We Put Into Practice As A Result Of The Cedar Fire
We have a safe deposit box at a local bank that is big enough to hold flash drives and copies of important papers. I regularly update that box with the latest versions of our:

Home inventory. Annually, we go around and videotape the interior of our house, yard, and all outbuildings, making sure all cabinets and drawers and doors are open with contents clearly visible. Remember to zoom in and verbally describe electronics, art collections, anything expensive or treasured. Save the video to a flash drive to store in the bank safe deposit box or upload to the cloud. That footage is invaluable if there's a dispute or if you need help creating lists.
Family pictures and home movies. Scan old family photos and documents to flash drives and put them in the bank safe, upload to the cloud or both. The losses that hurt the most are the photos of family members that have passed, and the sense of heritage that is lost forever.

Buy a phone charger for your cell phone and keep it in the glove box of your car. Cell phones are the only way for family and friends to find each other during an evacuation and afterward, and important phone numbers are stored in the phone itself.
Take care of yourself and your family. Don't assume anyone is going to come to your rescue, no firefighters, no police, no national guard, no Spiderman. That way, if the cavalry does arrive, you've already helped them by helping yourselves. Consider investing in fire pumps, hose, and spray on gels that safeguard a structure for a number of hours from burning embers.
Learn the backstory about the fire that threatened Jacqueline Loyd and her friends and family members here.