Hospice and Other Caregiving Resources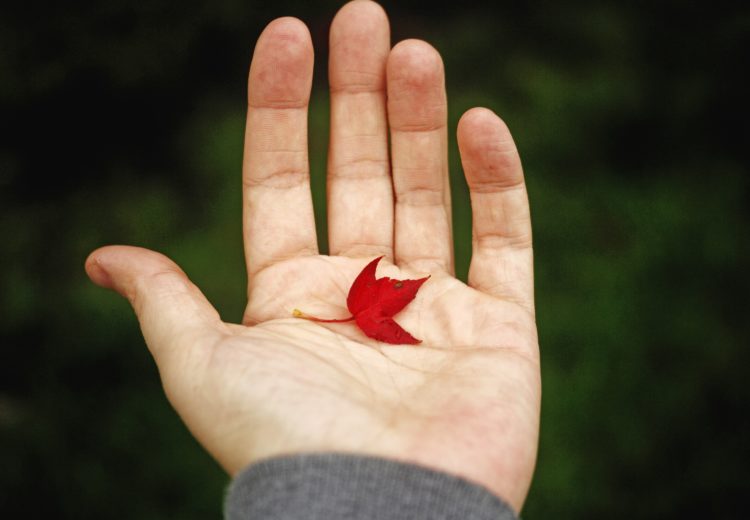 If you or a loved one needs hospice or other caregiving help, these resources can provide information, advice and assistance.
Information on managed care, private insurance and Medicaid. The information is useful for all ages interested in learning more about health care coverage. The American Association of Retired Persons (AARP) is a nonprofit membership organization of persons 50 and older dedicated to addressing their needs and interests.
Agency for Healthcare Research and Quality–Choosing and Using a Health Plan
The Agency for Healthcare Research and Quality (AHRQ) provides a range of data resources in the form of online, searchable databases. Data are provided on topics such as the use of health care, the costs of care, healthcare systems, trends in hospital care, health insurance coverage, out-of-pocket spending, and patient satisfaction. The Agency for Healthcare Research and Quality (AHRQ) is the lead Federal agency charged with improving the safety and quality of America's health care system.
America's Health Insurance Plans: Guide to Health Insurance
America's Health Insurance Plans (AHIP) is the national association whose members provide coverage for health care and related services. Through these offerings, we improve and protect the health and financial security of consumers, families, businesses, communities and the nation.
BenefitsCheckUp is the nation's most comprehensive online service to screen for federal, state and some local private and public benefits for older adults (ages 55 and over). It contains over 1,300 different programs from all fifty states (including the District of Columbia). BenefitsCheckUp® is a free service of the National Council on Aging.
Caregiver Action Network (fka National Family Caregivers Association)
Caregiver Action Network (CAN) is the nation's leading family caregiver organization working to improve the quality of life for the more than 90 million Americans who care for loved ones with chronic conditions, disabilities, disease, or the frailties of old age. CAN serves a broad spectrum of family caregivers ranging from the parents of children with special needs, to the families and friends of wounded soldiers; from a young couple dealing with a diagnosis of MS, to adult children caring for parents with Alzheimer's disease. CAN (the National Family Caregivers Association) is a non-profit organization providing education, peer support, and resources to family caregivers across the country free of charge.
CaringBridge™ is a nonprofit 501(c)(3) organization offering free personalized Web sites to those wishing to stay in touch with family and friends during significant life events. CaringBridge authors quickly and easily create personalized Web sites that display journal entries and photographs. Well-wishers visit the site to read updates and leave messages in the Guestbook.
CaringInfo, a program of the National Hospice and Palliative Care Organization, provides free resources to help people make decisions about end-of-life care and services before a crisis. It is supported by individual donations and other funding to the National Hospice Foundation (NHF), the fundraising affiliate of the NHPCO.
Center for Medicaid and CHIP Services (CMCS)
The Center for Medicaid and CHIP Services (CMCS) is one of six Centers within the Centers for Medicare & Medicaid Services (CMS) , an agency of the U.S. Department of Health and Human Services (HHS)
Children of Aging Parents is a nonprofit, charitable organization whose mission is to assist the nation's nearly 54 million caregivers of the elderly or chronically ill with reliable information, referrals and support, and to heighten public awareness that the health of the family caregivers is essential to ensure quality care of the nation's growing elderly population.
For nearly 100 years, Easter Seals has been the indispensable resource for people and families challenged by disability. Now, as America faces a broad range of new issues, we make a major, positive, llife-changing difference in the lives of people and families challenged by today's disabilities. The work we do every day is redefining disability for the 21st century.
Eldercare Locator (1-800-677-1116) is a public service of the U.S. Administration on Aging connecting people to services for older adults and their families.
This portal from the National Health Information Center of The Department of Health and Human Services (HHS), offers a health library, information about health care and links to health organizations. HHS is the principal U.S. government agency for protecting the health and safety of all Americans and for providing essential human services.
HFA is a trusted source of information on end of life, hospice care and grief. Throughout this site you will find information about living with advanced life-limiting illness, options for care and helpful resources for caregivers. The mission of Hospice Foundation of America is to provide leadership in the development and application of hospice and its philosophy of care with the goal of enhancing the U.S. health care system and the role of hospice within it.
Hospice Net provides information and support to patients and families facing life-threatening illnesses. Hospice Net is an independent, nonprofit 501 (c) (3) organization. We do not accept advertising and are funded entirely by unsolicited private donations.
Medicare is the federal health insurance program for people who are 65 or older, certain younger people with disabilities, and people with End-Stage Renal Disease (permanent kidney failure requiring dialysis or a transplant, sometimes called ESRD). Medicare beneficiaries can qualify for Extra Help with Medicare Prescription Drug Plan Costs, estimated to be worth about $4,000 per year. To qualify for the Extra Help, a person must be receiving Medicare, have limited resources and income, and reside in one of the 50 States or the District of Columbia.
Medicare Rights Center–Medicare Eligibility and Benefits
The Medicare Rights Center is a national, nonprofit consumer service organization that works to ensure access to affordable health care for older adults and people with disabilities through counseling and advocacy, educational programs and public policy initiatives.
National Alliance for Caregiving
The National Alliance for Caregiving is a leader in conducting policy analysis and tracking legislation dealing with family caregiving issues – initiatives that focus on family caregivers or affect the care recipient in a way that would also affect the family caregiver. Click on Resources for General Caregiving links and other useful information.
National Family Caregiver Support Program
The National Family Caregiver Support Program (NFCSP) provides grants to states and territories to fund various supports that help family and informal caregivers care for older adults in their homes for as long as possible. As of the 2016 Reauthorization of the Older Americans Act, the following specific populations of caregivers are eligible to receive services:
Adult family members or other informal caregivers age 18 and older providing care to individuals 60 years of age and older
Adult family members or other informal caregivers age 18 and older providing care to individuals of any age with Alzheimer's disease and related disorders
Older relatives (not parents) age 55 and older providing care to children under the age of 18; and
Older relatives, including parents, age 55 and older providing care to adults ages 18-59 with disabilities
National Association of Social Workers
Founded in 1955, the National Association of Social Workers (NASW) is the largest membership organization of professional social workers in the world, with more than 120,000 members. NASW works to enhance the professional growth and development of its members, to create and maintain professional standards, and to advance sound social policies.
Social Security has provided financial protection for our nation's people for over 80 years. With retirement, disability, and survivors benefits, Social Security is one of the most successful anti-poverty programs in our nation's history.
Veterans Administration offers health care and benefits to U.S. veterans, family members and survivors of veterans. The Independent Living page provides information about services available for individuals who are not currently able to work because of the effects of service-connected disabilities. Provided services are limited to those required to improve independence at home and in the community.