Halloween: 7 Trick-or-Treat and Home Safety Tips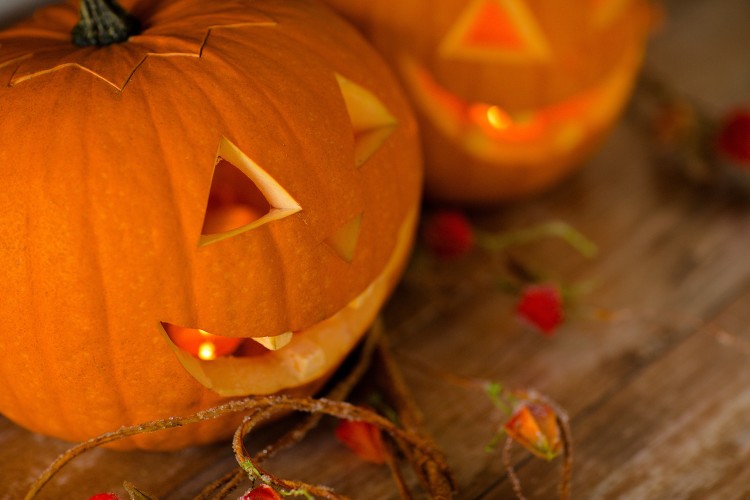 Get ready for TRICK-or-TREAT with these safety tips!
WHN TIP – Treats: Buy individually-wrapped candies or hand out non-food alternatives like colored pencils, erasers, small pads of paper — perfect for notes, doodles and diaries.
Preparing for the Kids
Don't trip trick-or-treaters! Keep your porch, driveway and sidewalk clear of obstacles like flower pots, hoses or lawn furniture. A face mask plus dusk can impede a kid's vision.
Turn on porch and outside lights. Make it easy for trick-or-treaters to see! (This is a good time to replace burnt-out, outdoor light bulbs.)
Do a clean sweep. Sweep the leaves off your walkways and porch. (Wet leaves can be a slip hazard.)
Watch the decor! Are you using jack-o-lanterns with real candles? Keep them away from trick-or-treaters as well as any flammable items like leaves or other decorations.
Protect the pets. Dogs, cats and other pets may be frightened or excited by the ringing doorbell, trick-or-treat screaming and unexpected Halloween visitors. Excitable pet? Secure him or her in a safe, quiet area away from the festivities.
Skipping the Holiday?
If you're not going to be home for the trick-or-treaters, follow these tips.
Lock up. Lock doors and windows and turn on your home security system.
Porch light off! In many communities, a lit porch light means you're ready for trick-or-treaters.
WHN TIP – Watch Out! Out driving? Be cautious and go slowly. This is a big night for kids and families and they are walking the neighborhood.