9 Tips for Fire Safety With Holiday Decor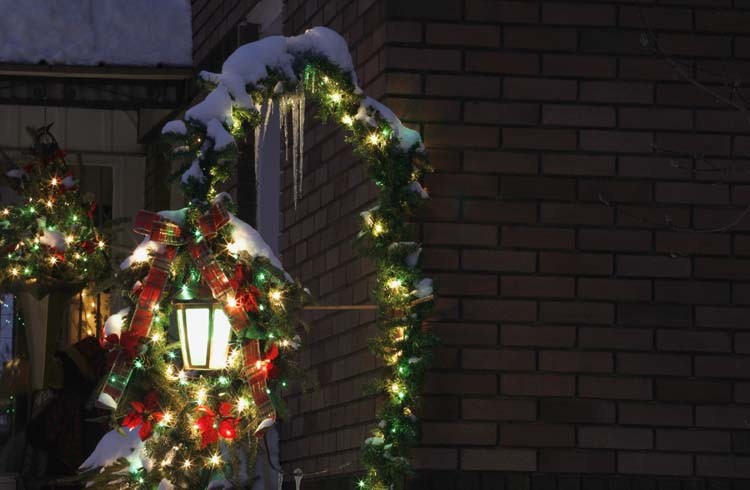 Christmas trees are beautiful when lit — but dangerous when alight.
According to a fact sheet from the National Fire Protection Association (NFPA), U.S. fire departments responded to an estimated average of 210 home structure fires per year that began with Christmas trees in 2009-2013. These fires caused an annual average of seven civilian deaths, 19 civilian injuries, and $17.5 million in direct property damage.
Take extra precautions by following these tips below.
WHN Expert Tip – Put "Fire Extinguisher" on Your Christmas List! Watch these two videos to learn about the four different types of fire extinguishers and how to use them.
Holiday Trees
Use an artificial tree labeled "flame resistant."
Don't place your tree close to a heat source, including a fireplace or heat vent.
Using a live tree? Water it daily to keep it from drying out and take it down after two weeks. (Download USFA's hangtag for tips on how to care for live Christmas trees.)
Holiday Lights
Inspect stringed lights and window ornaments annually for deterioration.
Don't link more than three light strands, unless the directions indicate it is safe.
Use lights in their designed areas. Don't use 'indoor' lights outside.
Connect strings of lights to an extension cord before plugging the cord into the outlet.
Decorations and Wrapping Paper
All decorations should be nonflammable or flame-retardant and placed away from heat vents.
Don't burn wrapping paper or boxes in your fireplace.
---
For More Information
U.S. Fire Administration: Holiday, candle and Christmas tree fire safety outreach materials — has free materials and tips for increasing awareness about holiday fires