11 Common Misconceptions About Disaster Aid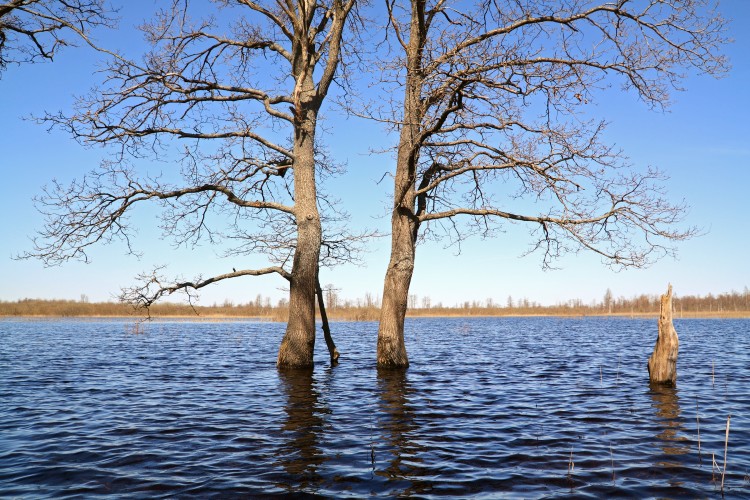 Here are some common misconceptions about disaster aid from Federal Emergency Management Agency (FEMA).
1. I have reported my damages and losses to my county officials, so I am registered with FEMA.
Not true.  You must either
a) call FEMA's toll-free number: 1-800-621-FEMA (3362) or TTY 1-800-462-7585 or
b) register online.
You are not registered for federal disaster assistance until you've done this.
2. I have to visit a Disaster Recovery Center (DRC) to apply for assistance.
Not true. You can register online or by calling FEMA's toll-free number: 1-800-621-FEMA (3362) (TTY 1-800-462-7585).
However, DRCs do provide additional information or assistance. No appointments are necessary and you may visit any DRC even if it is not located in your town or county.
Small Business Administration (SBA) officials are also available to assist with low-interest loan applications for homeowners and renters, as well as businesses of all sizes.
3. I got help from the Red Cross, so I don't need to apply to FEMA for assistance.
Not true. Registration with the Red Cross or other agencies is not the same as applying with FEMA.
FEMA coordinates many programs for disaster victims. They are different from the emergency food, clothing and shelter provided by the Red Cross, the Salvation Army and other agencies.
4. I have flood insurance, so there is no reason to call FEMA.
Not true. FEMA doesn't duplicate insurance benefits, although you may be eligible for things not covered by your insurance policy. This is why it's important to register for assistance even while you are working with your insurance company.
5. I have flood insurance, but I can't call because my premium will go up.
Not true. Your premium will not increase because of a claim. The insurance premiums for the National Flood Insurance Program are set by the U.S. Congress and remain at the set level regardless of the number of previous claims.
6. I have to wait for my insurance adjuster before I can apply for disaster assistance.
Not true. Don't wait for an adjuster before applying for aid or making needed repairs to make your house livable. Find out what your policy does/doesn't cover. Keep receipts for all work.
7. I already repaired my home. I don't need to apply.
Not true. You might qualify for reimbursement of expenses not covered by insurance such as costs associated with moving or storing your belongings.
8. I must have a low income to qualify for disaster aid.
Not true. Specific assistance provided depends on each applicant's circumstances. Remember, federal disaster assistance programs are not "welfare." A variety of programs may be available to households and businesses who suffered damage, regardless of income.
9. I don't have to fill out the U.S. Small Business Administration (SBA) packet; I won't qualify for a Disaster Assistance Loan.
Not true. All disaster assistance applicants who receive an SBA loan application packet must fill it out and return it, no matter what you believe your financial status to be. Returning the packet is the only way you can continue to be considered for further disaster assistance programs.
You can receive face-to-face help in filling out the SBA loan application at any Disaster Recovery Center or SBA Loan Assistance Center. For the nearest location, call the SBA Helpline at 1 (800) 659-2955.
10. I must own a business to apply for a loan from the SBA.
Not true. The SBA low-interest loan is the primary source of federal assistance for long-term recovery for homeowners, renters and businesses of any size.
SBA covers uninsured or otherwise uncompensated losses for real estate damages as well as personal property damages.
11. I rent an apartment so there is no help for me.
Not true. Renters may receive temporary housing assistance because of disaster damage or loss. A renter may also qualify to receive funds to cover serious disaster-related needs and expenses not covered by insurance and other disaster assistance programs.
Renters can also qualify for an SBA low-interest disaster loan for damaged personal property.