9 Ways to Help People with Special Needs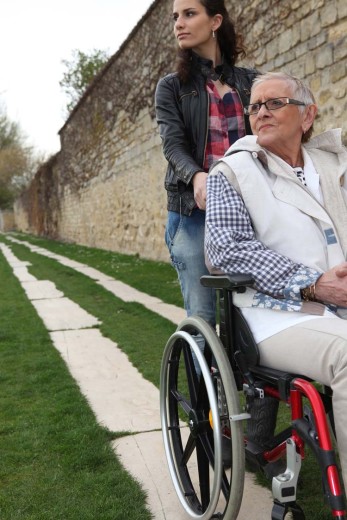 Special needs are exactly that — special, unique, individual.
If you, a loved one or a neighbor has health or mobility related concerns, contact an organization that understands these needs and can provide assistance and advice. Don't know where to start? Contact your state's Attorney General office. They can connect you with state or local nonprofit agencies that will be of the most assistance.
WHN TIP – Tips for Special Needs: Visit Together Against the Weather's Family and Parents section for videos and materials covering preparing for hurricanes when caring for someone with special needs.
Here are a few general tips that can be useful in case of an emergency.
Create a network of relatives, friends or co-workers who can be of assistance during an emergency.

Record their contact information.
Make a list of things they should do to help in case of an emergency. Be precise. Remember, they might be in panic mode as well.

List facilities and pharmacies, including local emergency facilities, that may be able to provide assistance

Distribute these instructions to each person in your network.

Walk your support network through the process as if it were an actual emergency. For example, make sure your support people know how to switch any needed machines to auxiliary power.
Post all instructions in your home and notify your network of the location.
Give a house key to trusted friends, relatives or assistants. If your home is alarmed, give them the access code.
Register any electrically-powered, life-sustaining equipment with your electric supply company and your community emergency program.
If you are the person who is disabled, wear medical alert tags or bracelets to identify your disability in case of an emergency. Keep a flashlight handy to signal your location to others and for illumination.
For the hearing impaired or deaf, consider purchasing a NOAA Weather Radio with a tone-alert feature connected to lights. This specialized equipment is usually available at a local electronics retailer.
If there is a guide dog or other service animal:

Be aware that the animal may become confused or disoriented in an emergency.
While a trained service animal can stay in an emergency shelter with its owner, store extra food, water and supplies for it just in case.
WHN TIP – Evacuate! Need to go? Ready.gov has tips on its Evacuation page. Map safe road routes inland to higher ground. You may need to drive 20 to 50+ miles inland to locate a safe place.