4 Things to Know About Residential Safe Rooms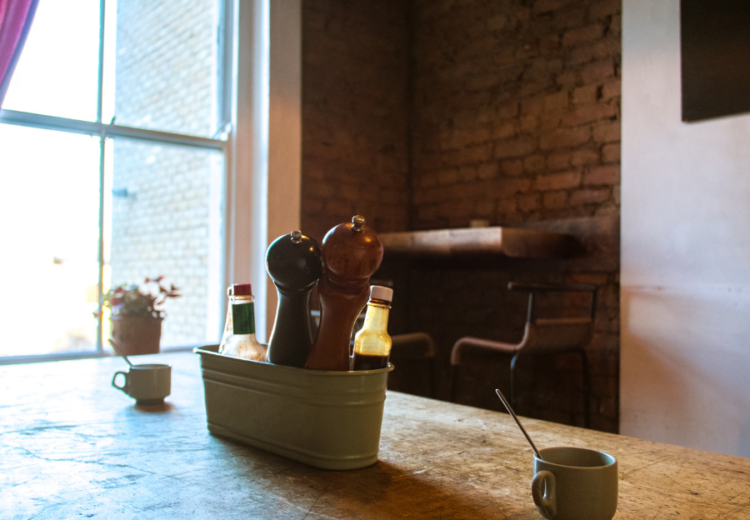 When the tornado siren sounds or high winds and tropical storms are headed your way, do you know where to take shelter?
Having a safe room is an important and necessary step to emergency preparedness to protect you and your family during weather-related emergencies.
Using an Existing Location
Your safe room can be in an existing space such as a bathroom, closet or pantry. "These alternative safe rooms work best because of their absence of windows," says Buzz Weiss, Georgia Emergency Management Agency (GEMA).
A room using an inside wall is preferable, says Rick Tobin, TAO Emergency Management Consultant. "Inside is always best. It's safer than the existing structure around you, but there's no such thing as absolutely safe."
WHN TIP – Special Needs: If you or your family has any special accessibility needs, consider these when creating your safe room. For example, if someone in your family has a handicap and cannot descend stairs, the basement would not be your first choice for a safe room. Consider an interior first-floor safe room instead.
Building a Safe Room
Don't have a safe location like this in your home? You can retrofit your home with a storm cellar or build a safe room in your basement, on a concrete slab-on-grade foundation or garage floor or in an interior room on the first floor.
"Be sure that walls that are used as walls of the safe room are separated from the structure of the residence so that damage to the residence will not cause damage to the safe room," says Weiss. If you do build a safe room in the basement, "below-ground safe rooms must be designed to avoid accumulating water during the heavy rains that often accompany severe windstorms."
Also, take into consideration the size of the room — is it large enough to accommodate everyone, even pets?
Financing a Safe Room
Safe rooms aren't cheap, and can run anywhere from $2,500 and $6,000 for construction in a new home, says Weiss. "This cost depends on the type of foundation on which your house is built and the size and location of the shelter."
Don't get discouraged – there are a few options available to help you lower costs. "Sometimes there are funds and grants available for [retrofitting]," says Tobin. "Find out from your local building office or emergency managements if there are any grants provided or available – especially after disasters."
Ask your home owner's or flood insurance agent about retrofitting options available for your policy and if it will lower your premiums.
WHN Expert TIP – Going Pre-Fab: "Prefabricated manufactured shelters or safe rooms are also available – they can require less building construction experience to successfully install. You should always ask for documentation to see that it meets FEMA's recommendations. Prefab safe rooms must be securely anchored to their foundations and have adequate ventilation." Buzz Weiss, GEMA
Using the Safe Room
First, Secure down any heavy items and clear clutter so that you won't be injured by falling objects and can make your way in the room, even in the dark.
WHN Expert TIP – Extra Storage Space: "A safe room can double as a master closet, bathroom or utility room as long as you keep its main purpose in mind by always having emergency supplies [and enough space for you and your family] readily available." Buzz Weiss, GEMA
Second, equip the safe room with emergency preparedness items or your "Grab-and-Go" kits. They should be in a duffel bag to move around quickly. Also, have the capacity for mobility in case you need to leave your shelter behind.
Top must-have items in your safe room:
Water
Food
Portable hand-crank weather radio
Flashlight and batteries
First aid kit
Third, make a plan to get to the safe room in a hurry. "When you hear that [tornado] train sound, you'll want to be able to crawl around the coffee table in the dark to get that safe room," says Tobin.
Practice the plan each month to keep it fresh and try to improve on your time. "Because warning times for tornadoes can be very short, quick access to the safe room is important in choosing a location," says Weiss.
Home Invasion Safe/Panic Rooms
"There's a difference between a room for shelter reasons and one for security reasons," says Tobin. CrimeDoctor.com's Panic and Safe Rooms has information about home invasion safe or panic rooms.
---
For More Information
Federal Emergency Management Agency (FEMA)