5 Steps to Follow When Reporting an Accident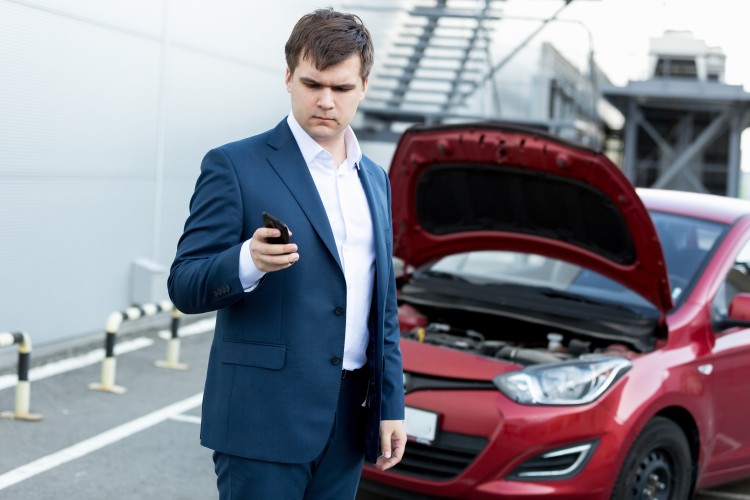 Reporting a road or highway accident or emergency by cell phone? Follow these tips.
Step 1: Follow "Safety first" procedures.
Be sure you are safe.
If you are driving, pull over to a safe spot, turn on your hazard lights (flashers) and stop before calling for help.
Be watchful of the potential for additional accidents caused by the first accident.
Stay out of the path of oncoming vehicles.
WHN TIP – Be Safe, Be Smart: Never EVER risk your own safety.
Step 2: Write down the needed information
Location of the emergency
Road name or number
City, State
Closest cross street or off-ramp, milepost or another identifier
Direction of travel
Any distinguishing landmarks
Step 3: Call the appropriate agency.
On a highway? Call the State Highway Patrol for that state.
Some states have special cellphone-only numbers to report highway/vehicle-related problems such vehicle breakdowns/problems, accidents, hazardous material spills, or other highway hazards/problems, as well as impaired or aggressive/reckless drivers and other criminal behavior.
Not sure whom to call? Call 9-1-1 — the universal emergency number in the United States. Using your mobile phone? Follow this advice from the FCC:

Tell the emergency operator the location of the emergency right away.
Provide the emergency operator with your wireless phone number, so if the call gets disconnected, the emergency operator can call you back.
If your wireless phone is not "initialized" (meaning you do not have a contract for service with a wireless service provider), and your emergency call gets disconnected, you must call the emergency operator back because the operator does not have your telephone number and cannot contact you.
Step 4: Describe the nature of the emergency.
Crash
Reckless or suspected drinking driver
Traffic hazard
Medical emergency
Fire
Crime in progress, etc.
Step 5: Provide Your Information
Your name
Mobile phone number, and home and work phone numbers in case more information is needed.
It is important that you stay on the line until the dispatcher says he or she has enough information to be able to send help.
WHN TIP – Don't Take Unnecessary Risks: Calling for trained, professional help is the best approach, although in an immediate life-threatening situation it may be appropriate to take rescue action provided the "rescuer" is not endangered.