Fire Safety in Apartments: 6 Things to Know and Do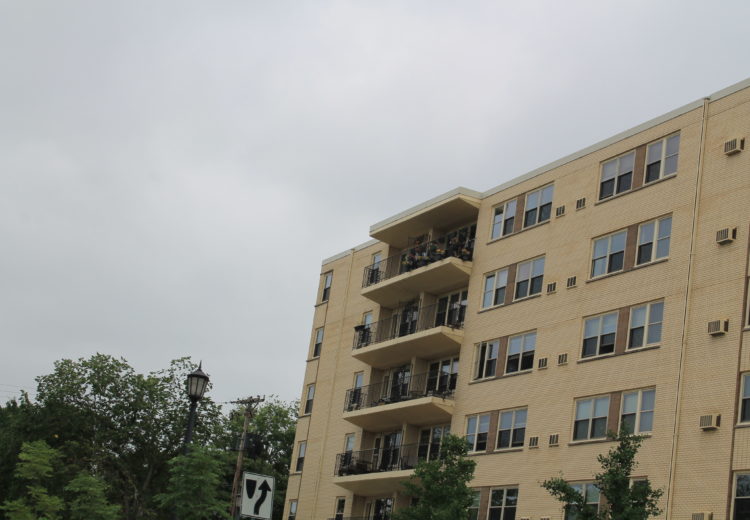 Follow these recommendations for what to do in case there's a fire in your apartment and how to prepare in case of a fire.
WHN TIP – Plan Ahead: This video covers making a home escape plan.
1. What to Do When There's a Fire
Be safe, be smart.
Pull the fire alarm near the closest exit.
Use your fire escape plan. Go to the designated family meeting place outside the building.
Do NOT go back into the building. Help others when they are out of the building but do not go back inside.
WHN TIP – Stairs Only! Never take the elevator during a fire! Use the stairs!
2. What to Do After the Fire
Be safe, be smart.
Do not re-enter until authorities allow it.
Contact the Red Cross for help with immediate needs such as housing, food and clothing.
Make sure you walk through before the property is turned over to the landlord. Landlords are not required to recover your belongings.
Insured? If you have renter's insurance, review your policy for what is and isn't covered. If you have no insurance you will be financially responsible for replacing all items yourself.
If the fire was caused partly or wholly by your own or your family's fault, you may be held liable for damages by the landlord.
If you cannot live in your apartment and it has been deemed 'uninhabitable,' you may be able to terminate your lease, receive a refund or cease payments. Consult your state and county legal codes for renter's rights about payment, termination and other legal issues.
3. What To Know Before Leasing/Renting
Check that the apartment and building are safe and up to code.
No number on your apartment door? Contact management to get one.
Look for floor plans and evacuation procedures. (They should be posted on every floor.)
Check for smoke alarms in the hallways and in the apartment – ideally, you should have multiple alarms in your unit.

Existing apartments require smoke alarms in the hallway outside of sleeping areas.
Newly constructed apartments now require them IN the sleeping areas as well.
WHN TIP – Battery Status? Make sure the smoke alarms have fresh batteries. Check the date code in case they need to replaced.
Check the location of fire extinguishers — at least one fire extinguisher in the cooking area or kitchen.
WHN TIP – Landlord Talk: Need more or new smoke detectors or fire extinguishers? Talk to the landlord about your safety concerns and what you both can do to improve your safety situation.
4. What to Do After Leasing/Renting
WHN Expert Tip – Have a Fire Extinguisher Handy. In this video, Edina, MN Fire Marshall Tom Jenson explains the features and uses of four different types of fire extinguishers to help you decide what extinguisher is right for you. The next video shows how to use it.
Be prepared for an emergency with a fire escape plan — both for your apartment and for the building itself. Some condos/apartments may have only one door so find a second exit.

Find two escape routes from each room, two from the apartment and two from the building. Routes should be secure, safe, and intact.
Place a copy of the plan in the bedroom of each family member. Make sure the plan is easily accessible.
Pick a family meeting place outside the apartment building.

Review the floor plans and evacuation procedures with your family, and practice at least once a month, in daylight and in the dark.
Know where all fire extinguishers, smoke detectors and fire escapes are located.
Know where the fire alarms are located in your building and how to operate them in an emergency.
WHN TIP – Ask the Landlord for Advice: Meet with your landlord to discuss the best escape plan for each room in your unit and other areas in your apartment complex. If the landlord doesn't know, ask a fire official about the best escape routes for your apartment.
Know the sound of the fire alarm in your building and leave the building immediately when you hear it. Never ignore the alarm, as fire may be present in any part of the building.
Know who are your elderly and/or special needs neighbors. In the case of fire, direct firefighters to the elderly person's apartment.
5. Follow Fire Safety Tips
Every month test and check your smoke detectors. Replace the batteries in your smoke detectors twice a year.
Check the charge level on your fire extinguisher. Recharge or replace as needed.
Keep your balcony safe and clutter-free.

Don't barbecue on your balcony. When in use, barbecues should be located on ground level and be a minimum of five feet from buildings, structures, covered walkways or roof overhangs.
Avoid overloading a balcony with piles of furniture, plants, toys and junk. A balcony fire also blocks an escape.
6. Safeguard Your Possessions
Look into renter's insurance. While the landlord is responsible for damages and losses for the physical structure of your apartment, you are responsible for your personal belongings.

Check to see if your policy provides the necessary coverage and protection you need.
Ask your agent questions about the terms and coverage in your policy.
Take pictures of valuables and personal belongings.

Create a household inventory – videotape, photograph or compile a written inventory of your home and belongings.

This will help when you file an insurance claim.

Keep the inventory off-premises in a safety deposit box or with an out-of-the-area contact. The inventory will provide a record for you and the insurance company.
Update your inventory every two to three years and every time a major purchase is made.

Prepare a Grab-and-Go Kit with copies of important documents and records, photos and contact information. Click here for a "starter list" of what to include in your box.
WHN TIP – More information: Read Home Fire for additional tips.
---
For More Information
Insure.com: The basics of renters insurance — what to know about renter's insurance. Insure.com provides a comprehensive array of information on life, health, auto, and home insurance.
Allstate: What Does Renters Insurance Cover? — information on coverage options for renter's insurance. The Allstate Corporation is the largest publicly held personal lines property and casualty insurer in America, serving more than 16 million households nationwide.