5 Tips to Avoid Becoming a "Cycle Statistic"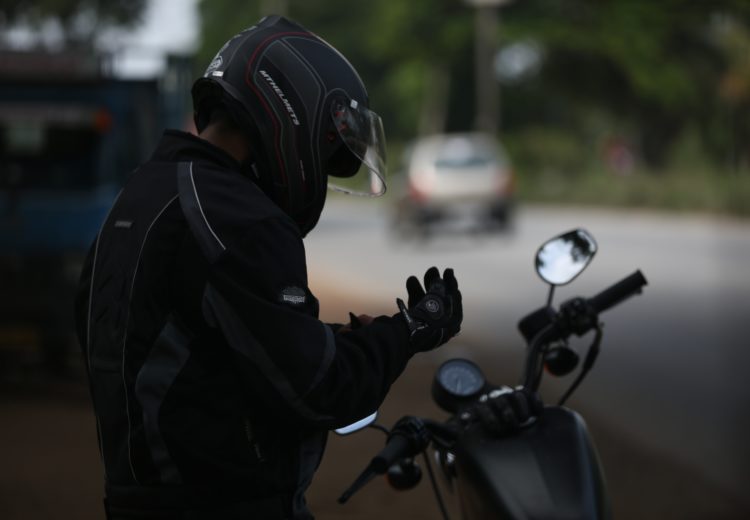 According to the Insurance Institute for Highway Safety, there were 4,976 motorcycle fatalities in 2016. Motorcycle deaths accounted for 13 percent of all motor vehicle crash deaths in 2016 —more than double the number of motorcyclist deaths in 1997.
Just as troubling is the increase of unlicensed fatally injured motorcycle drivers. In 2016, the percentage was higher than the rate of unlicensed fatally injured passenger vehicle drivers (27 percent vs. 16 percent).
If you like hitting the road on two wheels rather than four, here's what you should know to avoid becoming a "cycle statistic."
Refresh your skills.
According to the Insurance Information Institute (I.I.I.), older motorcyclists account for more than half of all motorcyclist fatalities, with research by Brown University citing declines in vision and reaction time as well as the older rider's preference for larger bikes that tend to roll over more often. And the numbers are rising. In 2013, the 40-and-older age group made up 55 percent of the motorcyclist killed, compared to 46 percent in 2004, according to the National Highway Traffic Safety Administration (NHTSA).
Tip: If you're of a "certain age," consider enrolling in a motorcycle training course to brush up on your skills and identify any problem areas.
Pay attention.
Unless you're on a closed course, you'll be sharing the road with other vehicles. Don't assume that the other drivers can see you or accurately judge your proximity. RideApart recommends developing a precognitive sixth sense. In other words, watch for unexpected threats as well as those you can see, and be ready to take evasive action ASAP.
Tip: If you sense a collision is coming, slow down, says RideApart, since your best chance for surviving an accident is to drop your speed and keep your bike upright.
Cycle sober.
According to the NHTSA, of the 4,399 motorcycle riders killed in motor vehicle traffic crashes in 2013, 28% were alcohol-impaired with a BAC of .08 or higher, while another 7% of those killed had lower alcohol levels. The highest percentages of fatally injured, alcohol-impaired motorcycle riders were in the 40-to-44 and 45-to-49 age groups.
Tip: Don't drink and drive. Period.
Watch your speed.
In 2013, 34 % of all motorcycle riders involved in fatal crashes were speeding, more than those for passenger car and truck drivers. The speed limit applies to your bike, too — not just four-wheeled vehicles.
Tip: Know the speed limit and stay within it. If road conditions are hazardous (wet, snow-covered or otherwise less than optimal) or if there's a lot of traffic, adjust accordingly.
Don't lane split.
According to Dolman Law Group's 7 Common Motorcycle Crashes and How to Avoid Them, lane splitting (driving between two lanes of stopped or slow-moving vehicles) is a common cause of motorcycle accidents.
Tip: Stay in your own lane. Just because you can fit your bike between two vehicles doesn't mean you should do it.